AAPL Shares Close at First All-Time Record High Since January 2022
Apple shares closed at a new all-time high on Monday, rising 1.6% to finish the regular trading day at $183.79. It was Apple's first closing high since January 2022, barring an intraday record following Apple's Vision Pro unveiling last week.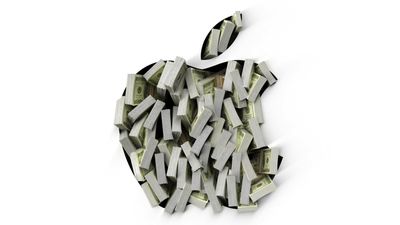 Apple's stock gain this year has resulted in a market capitalization of $2.89 trillion, according to Bloomberg, putting it in range of hitting the $3 trillion valuation it briefly achieved early last year.

"Apple has a roadmap people are comfortable with, it has unbelievable cash flow, and you can't do better than this incredible business model," said Wayne Kaufman, chief market analyst at Phoenix Financial Services, speaking to Bloomberg. "We're seeing people come back following the bear market, and Apple is just one of the stocks where investors are comfortable owning it whether it goes up or down, because they're confident they'll make money over the long run."
Going into the second half of 2023, Apple will look to build upon its success with a range of new products, including the upcoming iPhone 15 series, a potentially larger iPad model, the newly updated Mac Studio and Mac Pro, and the new 15-inch MacBook Air.
As for Vision Pro, Apple is playing the long game. Priced at $3,499, the mixed reality headset is not expected to launch until 2024, and will initially only be available in the Unites States, likely in limited quantities. A more affordable version of the headset is expected to arrive in late 2025.