Will Apple Launch the iPhone SE 4 This Year?
After a modest upgrade that brought 5G connectivity and the A15 Bionic chip to Apple's entry-level iPhone in 2022, when can customers expect the next-generation iPhone SE to launch?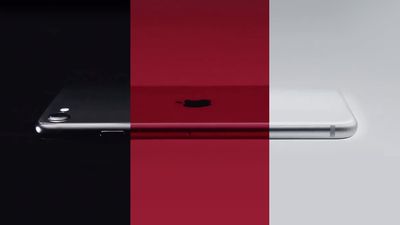 There have been a multitude of rumors about the fourth-generation ‌iPhone SE‌, even predating the launch of the current, third-generation model that launched in early 2022 – yet it increasingly looks like the device is off the table for this year and may even have been canceled entirely.
The current ‌iPhone SE‌ contains the A15 Bionic chip – something it shares with the iPhone 13 mini, ‌iPhone 13‌, ‌iPhone 13‌ Pro, ‌iPhone 13‌ Pro Max, iPhone 14, ‌iPhone 14‌ Plus, iPad mini, and third-generation Apple TV 4K. The ‌iPhone 13‌, ‌iPhone 14‌, and ‌iPhone 14‌ Plus are all highly likely to remain in Apple's product lineup this year, even after the launch of iPhone 15 models in the fall. This means that the current ‌iPhone SE‌ will retain relatively modern hardware throughout the entire year, making it less necessary for Apple to refresh the device.
Apple also seems to leave two to three years in between releasing new ‌iPhone SE‌ models, rendering an update this year less likely. Reports about the device have also been fairly consistent that the next ‌iPhone SE‌ was scheduled to arrive in 2024, rather than this year.
More strikingly, recent rumors around the device have recently cast skepticism on the device launching at all. In October 2022, Bloomberg's Mark Gurman said there was no sign of an iPhone SE with a Touch ID side button actually in the pipeline. In January, Apple analyst Ming-Chi Kuo said that the company had now canceled the release of the fourth-generation ‌iPhone SE‌ due to consistently lower than expected shipments of mid- and low-end smartphones like the ‌third-generation ‌iPhone SE‌‌, ‌iPhone 13‌ mini, and ‌iPhone 14‌ Plus. If so, the current, third-generation model could be the last ‌iPhone SE‌ for the foreseeable future.