5 New Features and Changes Rumored for the 2023 HomePod
Later this year, Apple is expected to reintroduce a new full-sized HomePod, a successor to the original smart speaker which was discontinued almost two years ago.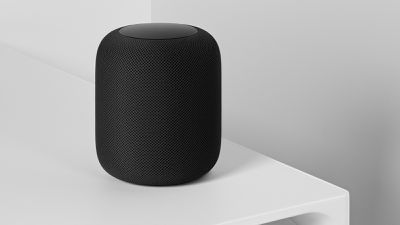 Apple reportedly discontinued the ‌HomePod‌ in March 2021 due to lackluster sales and a lack of features compared to the speakers offered by Amazon and Google. The ‌HomePod‌ lineup remains part of Apple's portfolio thanks to the smaller HomePod mini, which Apple announced in 2020.
The ‌HomePod mini‌, in its smaller form factor and cheaper $99 price point, has been a bigger success than the original ‌HomePod‌. In 2023, Apple is widely expected to reintroduce the full-sized ‌HomePod‌ to its lineup with several new features. Below, we outline five new features and changes we expect from the upcoming ‌HomePod‌.

1. Faster Processor
The original ‌HomePod‌ featured an A8 chip, which helped power music playback, Siri, and more. The upcoming ‌HomePod‌, according to Bloomberg's Mark Gurman, will feature an updated S8 chip from the latest Apple Watch models.

2. U1 Ultra Wideband Chip


The ‌HomePod mini‌ features a U1 Ultra Wideband chip, which detects when other U1-equipped devices, such as the latest iPhone models, are nearby and allows it to quickly hand off the audio to the smart speaker. The upcoming ‌HomePod‌ could feature the U1 Ultra Wideband chip to bring it to parity with the ‌HomePod mini‌.
The U1 Ultra Wideband chip, in the future, could also allow for other experiences, such as close-range data transfer, improved AR experiences, and the ability to track a user's exact location within their home.

3. Larger Backlit Touch Interface


The original ‌HomePod‌ and the ‌HomePod mini‌ feature a backlit touch interface at their top. The interface is small and doesn't show images or text but instead glows different colors to indicate different statuses or when ‌Siri‌ is invoked.
For the upcoming ‌HomePod‌, Apple is expected to make the touch area even larger, according to a recent report by Gurman. It's unclear if the larger area will allow for richer information or expanded functionality.

4. Cheaper Price


When Apple first announced the ‌HomePod‌, it was priced at $349, a higher price point than competing smart speakers on the market. Apple eventually dropped the price to $299 in hopes of sparking sales.
Even at $299, users were still put off by its high price and ‌Siri‌'s shortcomings. With the upcoming model, Apple is expected to drop the price even further, according to several reports. For comparison, Amazon's Echo Studio, which has a similar overall footprint compared to the full-sized ‌HomePod‌, is priced at $199 and has direct integration with several services, including Apple Music, Spotify, Samsung's Smart Things, and more.

5. Faster Software Features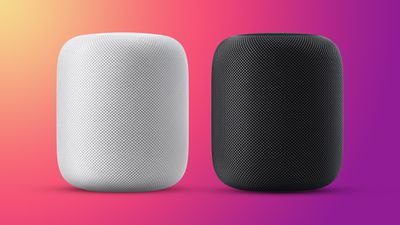 The A8 chip powered the original full-sized ‌HomePod‌, which provided adequate performance to power different ‌HomePod‌ features, such as spatial awareness, ‌Siri‌, and more. In recent years, however, users have found that the original ‌HomePod‌ struggles with certain tasks, sometimes making it difficult to use certain features.
Thanks to the S8 chip in the upcoming ‌HomePod‌, users will be able to better use new software features, such as improved ‌Siri‌ capabilities, faster ‌Siri‌ voice recognition for multiple members of a household, and more.