iOS 16 Improves iPhone Photos and Videos, but Only Some Models Are Eligible
iOS 16 brings improvements to the iPhone's photography and videography capabilities, but only some of the latest ‌iPhone‌ models are eligible to receive the software upgrade.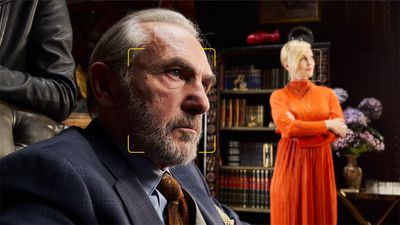 The iPhone 13's Cinematic mode
The software update introduces significant
improvements to portrait photos and Cinematic mode
. Announced when Apple previewed ‌iOS 16‌ earlier this year at WWDC, ‌iOS 16‌ brings improved quality to video recorded with Cinematic mode, making the depth-of-field effect more accurate for profile angles and around the edges of hair and glasses.
Apple is also bringing the ability to blur objects in the foreground of a photo to ‌iOS 16‌, producing what Apple calls "a more realistic‑looking depth‑of‑field effect."
The updates to portrait photos and Cinematic mode are exclusive to the ‌iPhone 13‌, ‌iPhone 13‌ Pro, and ‌iPhone 13‌ Pro Max, according to Apple. It is not clear if the omission of the ‌iPhone 13‌ mini is an error or an intentional exclusion.
Cinematic mode was one of the key features Apple touted when it unveiled the ‌iPhone 13‌ lineup last year, but Portrait mode has been available on almost all ‌iPhone‌ models since the launch of the ‌iPhone‌ 7 Plus in 2016, so it is not clear why only the latest models benefit from the Portrait mode software improvements.
Apple's upcoming iPhone 14 and iPhone 14 Pro models are also likely to support these improvements alongside a range of other camera upgrades. Apple analyst Ming-Chi Kuo previously said that he believes that the camera quality of the ‌iPhone 14 Pro‌ models will "elevate mobile phone camera photography to a new level."