AirPods Save Woman's Life With Feature Everyone Should Know
Apple's AirPods have been credited with saving a woman's life after a potentially fatal fall, People reports.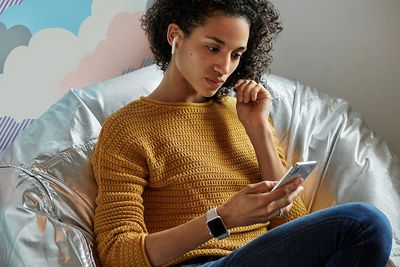 When a 60-year-old florist in New Jersey tripped and hit her head in her studio, she lost consciousness and awoke heavily bleeding. With nobody around to call for help, she realized she had her AirPods in, and used a "Hey Siri" command to call 911. An operator was able to stay on the line via the AirPods until police and paramedics arrived.
The woman believes that if she did not have her AirPods in, she would have died, and has gone on to highlight the importance of understanding how to make a call with ‌Siri‌ and AirPods in emergency situations to her family and friends. Apple Support encouraged her to email Apple CEO Tim Cook directly to share her story and flag the need for wider publicization of the use case. Cook responded to the email and the experience is now being shared more widely.
Instead of AirPods, the Apple Watch is the Apple device most often praised for its health-tracking capabilities and life-saving potential, to the extent that it was recently the subject of an Apple advert.
Future AirPods are expected to step up their life-saving potential with new health-monitoring features and motion sensors. Last year, The Wall Street Journal reported that Apple is developing AirPods that can measure body temperature, monitor a wearer's posture, and even work as a certified hearing aid.