iPad Responsible for Dramatic Plane Crash Rescue
An iPad has been credited with facilitating the rescue of a man and his daughter after they went missing following a plane crash in Pennsylvania, CNN reports.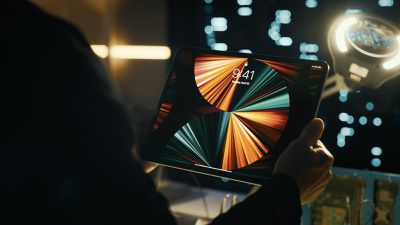 On Sunday, November 14, a small, single-engine plane crashed in Pennsylvania, according to local State Police. A five hour search ensued, desperately attempting to find the two passengers, a 58-year-old man and his 13-year-old daughter.
Rescue teams began a grid search of the heavily wooded area around the last known location of the aircraft, with little progress being made until the pilot's ‌iPad‌ was leveraged in the search. Once rescuers identified the pilot, his wife was contacted, who provided his cell phone number. Chief James Serafin with the Bear Creek Volunteer Hose Company told CNN:
From what I hear and see, you don't really hear of survivors, especially in the area that they crashed, it's very heavily wooded. They had to go through trees and everything else. It definitely was a miracle.

They [rescue team] were able to ping the cell phone and they found out that the daughter had an iPad and with certain iPads, you're able to ping signals to it and once we got that coordinate, that's where we located them.
The authorities were able to use the ‌iPad‌'s cellular connection to narrow down the coordinates of the passengers' location, enabling them to be found by rescuers in a heavily wooded area seven miles away from Wilkes-Barre Scranton International Airport where they took off. The passengers are now recovering from minor injuries, with the ‌iPad‌ being credited with potentially saving their lives.