Apple Planning Another Big Change For iPhone Power Adapter
Apple will reportedly offer a new 25W power adapter alongside the iPhone 13 lineup, less than one year after the iPhone 12 controversially debuted with no power adapter in the box, according to a recent report.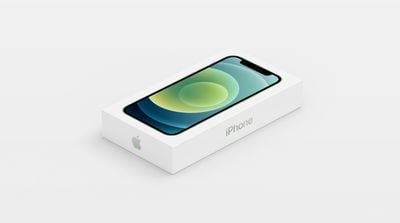 A rumor originating from China has suggested that Apple's upcoming ‌iPhone 13‌ models will support 25W fast charging. The ‌iPhone‌ 12 models only support fast charging up to 20W currently.
Compared to 20W, 25W is unlikely to bring a major improvement to charging speeds, but it would represent an iterative improvement to the time taken to charge an ‌iPhone‌ and be a bigger upgrade for those coming from an older device that supported charging at less than 20W. Many flagship Android smartphones, such as the Samsung Galaxy S21, already support 25W charging.
Apple currently sells a 5W, 12W, and 20W power adapter for $19 each, so a new 25W adapter would likely be priced in this range.
Last year, Apple announced in September and October that all Apple Watch and ‌iPhone‌ models shipping from then onwards would no longer include a power adapter or wired EarPods in the box, citing environmental waste and the carbon footprint of including the adapter in every box. The company encouraged users to continue using a power adapter from an existing device.
The move was met with consternation from some users, who cited the fact that the USB-C to Lightning cable included with new ‌iPhone‌ models is not compatible with older power adapters that feature a USB-A port. Others also complained about the inability to take advantage of faster charging speeds without buying a separate adapter.
Should Apple choose to support 25W charging with the ‌iPhone 13‌ lineup and sell a new 25W adapter, some users are likely to highlight that the move comes less than one year after the company stopped including adapters with new devices.
The ‌iPhone 13‌ lineup is expected to launch in September as Apple resumes to its normal launch window for its flagship smartphones, but the company recently warned that the new devices may be subject to supply constraints.