iPad Air Getting Major OLED Display Upgrade in 2022
Apple appears to have selected the iPad Air as the first large-screened Apple device to gain an OLED display as soon as next year, according to a recent report.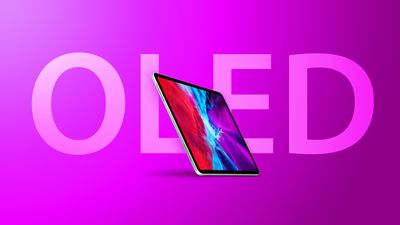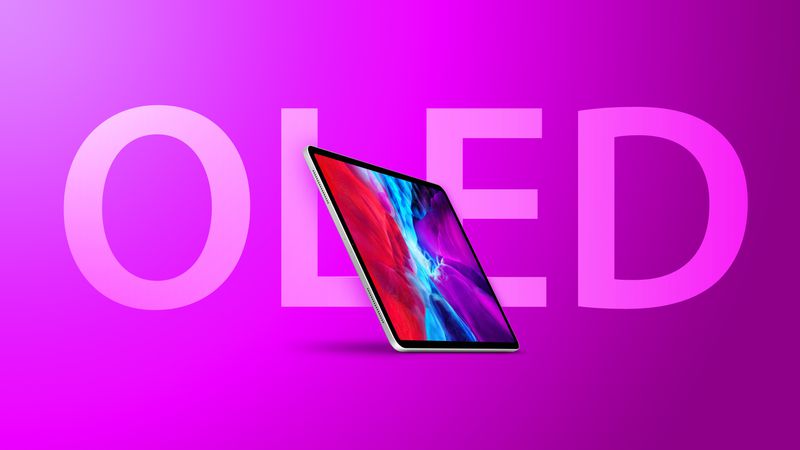 DigiTimes believes that Apple is planning to add an OLED display to a 10.9-inch iPad, purportedly scheduled for release next year. The only ‌iPad‌ that currently features a 10.9-inch display is the ‌iPad Air‌, indicating that OLED may be coming to the ‌iPad Air‌ before the iPad Pro.
Sources speaking to DigiTimes said this 10.9-inch ‌iPad‌ model would begin volume production in the fourth quarter of 2021 for an official release following in 2022.
Although it would be strange for the ‌iPad Air‌ to get a high-end feature such as OLED before the ‌iPad Pro‌, Apple is also said to be considering adopting OLED panels for its 12.9-inch ‌‌iPad Pro‌‌, as well as the 16-inch MacBook Pro.
OLED displays have several benefits over LCDs, such as higher brightness, improved contrast with deeper blacks, and wider viewing angles.
While rumors of OLED displays for Apple's larger portable devices have only recently started to surface, the company has been rumored for some time to be transitioning to mini-LED displays on its iPads and Macs. A number of sources have indicated that a 12.9-inch ‌iPad Pro‌ with a mini-LED display is coming in the first half of this year, and new 14-inch and 16-inch MacBook Pro models coming in the second half of the year are also expected to adopt mini-LED.
Given that mini-LED backlit displays offer many of the same advantages as OLED, such as high brightness and high contrast, Apple may eventually use a mix of both OLED and mini-LED display technologies across its Mac and ‌iPad‌ product lineups at different price points. ‌DigiTimes‌ has now clarified Apple's position, saying that the two display technologies will exist side-by-side, "each targeting different customer groups."
Apple has gradually increased its adoption of OLED displays, starting with the Apple Watch in 2015. Two years later, the iPhone X became the first ‌iPhone‌ with an OLED display, and Apple has since expanded the display technology across the entire ‌iPhone‌ 12 lineup. iPads and Macs currently use LCD displays, perhaps due in part to large OLED displays being expensive to manufacture. High-end OLED TVs often cost thousands of dollars, for example, with LCD versions at equal screen sizes typically being priced far more cheaply.
Apple's exact plan for offering new display technologies is currently unknown, but there is mounting evidence that OLED displays will be involved in some capacity within the next few years.