Following last week's launch of Mac Pro orders, the first deliveries have started, allowing us to go hands-on with the new powerhouse workstation and 6K display. And of course, there's lots more to come as we explore Apple's newest Mac.
Aside from the Mac Pro, the pace of news has slowed as we've started getting into the holiday season, but this week did see the start of a new cycle of beta releases for Apple's operating systems, an announcement about a smart home alliance involving Apple, Amazon, Google, and Zigbee, and a few other items of note. Read on for all of the details!

Hands-On With Apple's New 2019 Mac Pro and Pro Display XDR
After orders kicked off last week, Apple's new Mac Pro and Pro Display XDR began arriving to customers over the past few days. MacRumors picked up a base model ‌Mac Pro and a display (and the $999 display stand!)‌, and we've unboxed them and shared some initial first impressions in a couple of our latest YouTube videos.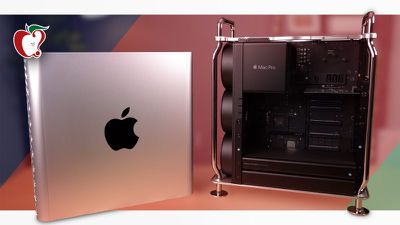 Apple designed the new Mac Pro to be modular and upgradeable, making it possible to swap in many new components. In another YouTube video, we've walked through the RAM upgrade process.
Subscribe to MacRumors on YouTube for new Apple videos every week!

iFixit Shares 2019 Mac Pro Teardown: 'A Masterclass in Repairability'
As with any new Apple product, the folks at repair website iFixit have torn down the new Mac Pro, which they describe as "beautiful, amazingly well put together, and a masterclass in repairability."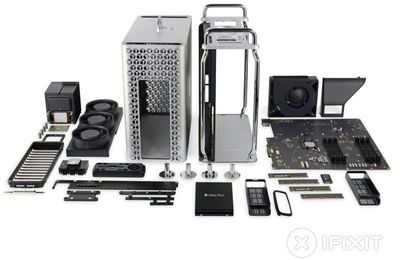 Given its modular design, the new Mac Pro unsurprisingly earned a nearly perfect repairability score of 9/10, with iFixit noting that basic repairs and upgrades can be performed with standard tools or even no tools at all.

Apple Releases iOS 13.3.1 Beta 1, AirPods Firmware Update, and More
Apple this week seeded the first betas of iOS 13.3.1 and iPadOS 13.3.1, macOS 10.15.3, watchOS 6.1.2, and tvOS 13.3.1 to developers for testing.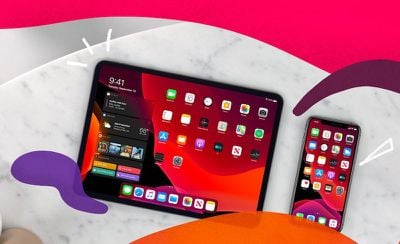 Apple has also released a firmware update for the second-generation AirPods and the AirPods Pro. Apple does not provide release notes for these firmware updates, so it is unclear what exactly has changed.

Apple, Amazon, Google, and Zigbee Alliance to Develop Open Standard for Smart Home Devices
Apple, Amazon, Google, and the Zigbee Alliance this week announced a new partnership to develop and promote the adoption of a new IP-based connectivity standard for smart home products, with a focus on increased compatibility, security, and simplified development for accessory makers.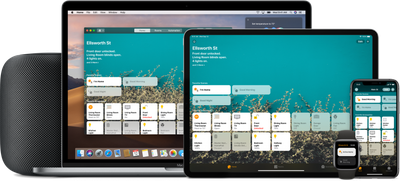 The new connectivity standard will be open source and royalty free, with code to be maintained on GitHub, according to Apple. The newly established working group has a goal to release a draft specification and a preliminary reference implementation in late 2020.

iPad, Apple Watch, and AirPods Named to Time Magazine's Best Gadgets of the Decade
With the decade drawing to a close, TIME has published a list of what it believes are the 10 most important gadgets introduced in the 2010s, and three Apple products have made the cut, including the iPad, Apple Watch, and AirPods.
Steve Jobs introduced the iPad in 2010, while the Apple Watch and AirPods are part of the Tim Cook era, having been released in 2015 and 2016, respectively.

Apple Arcade Gets $49.99/Year Subscription Option
Apple Arcade is now available with an annual subscription option, priced at $49.99 per year in the United States, providing customers with an opportunity to save nearly $10 per year on the service.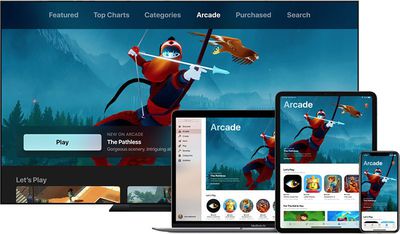 Apple Arcade provides access to over 100 premium games across the iPhone, iPad, Apple TV, and Mac, with no ads or in-app purchases.

MacRumors Newsletter
Each week, we publish an email newsletter like this highlighting the top Apple stories, making it a great way to get a bite-sized recap of the week hitting all of the major topics we've covered and tying together related stories for a big-picture view.
So if you want to have top stories like the above recap delivered to your email inbox each week, subscribe to our newsletter!