Apple, Amazon, Google, and Zigbee Alliance to Develop Open Standard for Smart Home Devices [Updated]
Apple, Amazon, Google, and the Zigbee Alliance today announced a new working group that plans to develop and promote the adoption of a new IP-based connectivity standard for smart home products, with a focus on increased compatibility, security, and simplified development for manufacturers.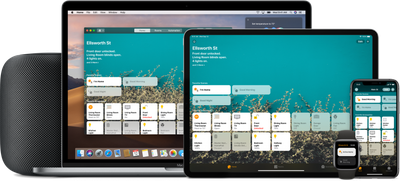 Zigbee Alliance board member companies such as IKEA, Legrand, NXP Semiconductors, Resideo, SmartThings, Schneider Electric, Signify, Silicon Labs, Somfy, and Wulian will also contribute to the project.
The so-called "Project Connected Home over IP" aims to make it easier for device manufacturers to build devices that are compatible with smart home and voice services such as Siri, Alexa, Google Assistant, and others by defining a specific set of IP-based networking technologies for device certification.
The new standard will incorporate existing smart home technologies, such as Apple's HomeKit and Google's Weave and Thread:
We're contributing two of our market-tested and open-source smart home technologies, Weave and Thread. Both are built on IP and have been integrated into millions of homes around the world. Weave, an application protocol, works over many networks like Thread, Wi-Fi, Bluetooth Low Energy, and even cellular. Even when devices are on different networks, Weave allows them all to securely work with each other.
The new connectivity standard will be open source and royalty free, with code to be maintained on GitHub. The working group has a goal to release a draft specification and a preliminary reference implementation in late 2020.
For consumers, this should ultimately lead to more smart home accessories that support multiple platforms like HomeKit and Alexa.
Update: Resideo, maker of Honeywell-branded smart home products, has announced that it has joined the Zigbee Alliance. Alongside other members, Resideo will play a role in the Connected Home over IP project.