It's almost here: Apple's annual iPhone event! We've been hearing rumors about the 2019 iPhones essentially since the 2018 models were announced, and we're finally about to see what Apple has to show off. We expect plenty more announcements beyond the new iPhones, so buckle up for Tuesday.
In the lead-up to the event, this week saw a host of rumors about Apple Watch sleep tracking, an upcoming Apple TV update, and more. We're even hearing about Touch ID potentially coming back to the iPhone in the next year or two. And if you've got an aluminum Series 2 or Series 3 Apple Watch and the screen has cracked, Apple may fix it for you free of charge. Read on for all of this week's top stories!

What to Expect at Apple's September 2019 Event: New iPhones, Apple Watch Models, Services Updates and More
We're just a few days away from Apple's annual iPhone media event, so we've put together a guide highlighting everything we think we'll see and a few things we may or may not see. The new iPhone is always the star of the show, but we can also expect new Apple Watch models, final details on all of Apple's upcoming software updates, perhaps more information on services like Apple Arcade and Apple TV+, and maybe a few more things.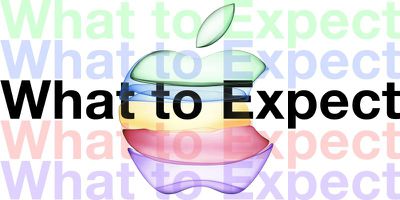 And of course, tune in on Tuesday when we'll have full coverage of the event, which kicks off at 10:00 a.m. Pacific Time at the Steve Jobs Theater on the Apple Park campus.

Apple Watch Sleep Tracking, Schooltime Mode, and More Revealed in Leaked iOS 13 Code
An internal build of iOS 13 obtained by MacRumors has led to several leaks ahead of Apple's special event next week, including details about Apple Watch sleep tracking, a new Schooltime mode coming to watchOS, and software related to a head-mounted augmented reality display — possibly "Apple Glasses."


It's unclear if all or any of these things will be ready for Apple's keynote, which takes place Tuesday, September 10 at 10 a.m. Pacific Time. MacRumors will have in-depth coverage of the event, complete with a live blog on our website and live tweets via @MacRumorsLive.

New Apple TV With A12 Chip and 'One More Thing' Teased Ahead of Next Week's Apple Event
Apple is widely expected to announce new iPhone and Apple Watch models at its event next week, and last-minute rumors suggest there could be a new Apple TV with an A12 chip as well, although the timing is unclear.


Meanwhile, an anonymous Twitter account with a reliable track record has teased "one more thing," the iconic phrase used by Steve Jobs when he surprised the crowd with one more product or announcement. What could the "one more thing" be this time around? We'll have to wait and see...

iPhone With Both Face ID and Touch ID Under Display and New 'iPhone SE' Expected in 2020–2021
Bloomberg this week claimed Apple plans to release a new iPhone with both Face ID and under-display Touch ID in 2020 or 2021. This lines up with a prediction from noted Apple analyst Ming-Chi Kuo.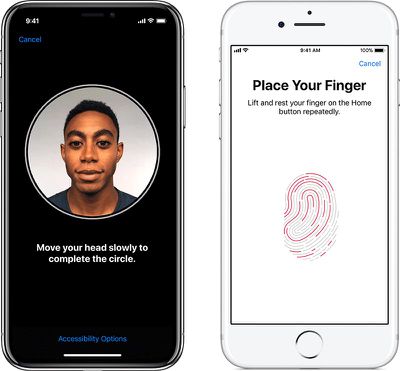 The fingerprint scanner would be embedded in the display, enabling users to unlock the iPhone by placing a finger almost anywhere on the screen, and it would complement rather than replace Face ID. This would give users the convenience of two biometric authentication options.
The same report said Apple also plans to release a new low-cost iPhone SE successor as early as the first half of 2020 with iPhone 8-esque features like a 4.7-inch display and a Touch ID home button.

Potential Benchmark for iPhone XR Successor Shows 4GB RAM, Moderate Performance Gains
Apple is widely expected to unveil three new iPhones next week, including a 6.1-inch model that succeeds the current iPhone XR.


A potential benchmark for this device surfaced this week that suggests the device will have 4GB of RAM, up from 3GB, and moderate performance gains as a result of a faster A13 chip.

Apple Launches Screen Replacement Program for Aluminum Series 2 and Series 3 Apple Watch Models
Apple has found that under "very rare circumstances," a crack may form along the edge of the screen in aluminum Apple Watch Series 2 or Series 3 models. This includes both 38mm and 42mm sizes.


Apple or an Apple Authorized Service Provider will replace the screen on eligible Apple Watch units that exhibit this type of crack, free of charge.

Five Mac Apps Worth Checking Out - September 2019
Apps designed for the Mac don't often receive as much attention as apps made for iPhones and iPads, so over on our YouTube channel this week, we have shared a new video highlighting five useful and interesting Mac apps worth checking out.


This month's picks include apps for revamping your dock, discovering new music, making GIFs, annotating and managing screenshots, and more.
Subscribe to MacRumors on YouTube for new Apple videos every week!

MacRumors Newsletter
Each week, we publish an email newsletter like this highlighting the top Apple stories, making it a great way to get a bite-sized recap of the week hitting all of the major topics we've covered and tying together related stories for a big-picture view.
So if you want to have top stories like the above recap delivered to your email inbox each week, subscribe to our newsletter!