After a busy few weeks of news and rumors, things slowed down a little bit this week, but there were still some major stories worth highlighting. Those include our first hands-on look at dummy models of all three upcoming iPhone models, a new iOS 13 beta with some interesting changes and tweaks, a possibility of Apple's old six-color rainbow logo returning to some products, and of course some emoji news!
Read on for details on all of those stories and more from the past week.

What to Expect From the 2019 iPhones: Hands-On With Dummy Models
We're almost certainly less than two months away from the unveiling of the 2019 iPhone lineup, which means leaks are heating up. We got our hands on some dummy models for all three devices we're expecting to see in September.


Rumors suggest we'll be seeing a very similar lineup to the current trio of models, including the same 5.8-inch, 6.1-inch, and 6.5-inch display sizes. The most obvious change looks to be enhanced rear cameras, with the iPhone XS and XS Max successors moving to a triple-lens system while the iPhone XR successor bumps up to a double-lens camera. All three phones are expected to feature a much larger square camera bump on the rear.
Make sure to check out our video for our best look yet at what we should expect when it comes to the design of the next iPhones, and read through the entire article outlining our overall expectations for the devices.

iOS 13 Beta 4 is Out: Here's What's New!
iOS 13 and iPadOS 13 beta testing continues this week with the release of the fourth developer betas and corresponding third public betas of each operating system. We've rounded up everything new in iOS 13 beta 4, including some changes to 3D Touch functionality.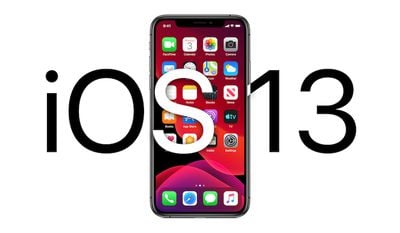 Apple also seeded the fourth developer betas of macOS Catalina, watchOS 6, and tvOS 13, along with the corresponding public betas, and the seventh beta of iOS 12.4 as the Apple Card nears launch.

Apple's Rainbow Logo May Return to Some New Products as Early as This Year
Apple may be planning to reintroduce its classic rainbow logo on some of its new products as early as this year, according to a well-connected MacRumors tipster who spoke with an Apple employee.


Apple's rainbow or "six-color" logo made its debut on the Apple II computer in 1977 and was widely used until 1998, when it began to be phased out in favor of a monochrome Apple logo similar to the one used today.

Apple's 2019 256GB MacBook Air Includes Slower SSD Than 2018 Model
The 2019 MacBook Air with 256GB storage appears to have a slower SSD than the equivalent 2018 model, according to recent testing.


While the 2019 model's SSD write speeds are on par if not slightly better than the 2018 model, read speeds appear to have dropped by around 35 percent, based on the Blackmagic Disk Speed benchmark.
Apple may have gone with a slower SSD in order to drop the MacBook Air's price to a more affordable level, but regardless, it's not a change that most users are likely to notice in day to day usage of the machine.

iPad Air vs. Microsoft's Surface Go: Which Is a Better Laptop Replacement?
On our YouTube channel this week, our videographer Dan compared the new 10.5-inch iPad Air to Microsoft's Surface Go to determine which device he liked better for on-the-go computing.


Dan's comparison is based on how well each device serves as a laptop replacement, including performance, operating system, and accessories like keyboards.
Subscribe to MacRumors on YouTube for new Apple videos every week!

Apple Previews Upcoming 2019 Emoji
Just ahead of World Emoji Day this week, Apple previewed its upcoming 2019 emoji coming to the iPhone, iPad, Mac, and Apple Watch.


Additions will include animals like an otter, skunk, and flamingo; new food items like a waffle, onion, garlic, butter, and oyster; new gestures like a yawning face; interracial couples; accessibility-related emoji like a hearing aid, wheelchairs, a prosthetic arm and leg; and much more.
The new emoji will likely be available in iOS 13.1 around October if Apple sticks to the same timeframe from the past few years.

Apple Readies 3D Sensing Rear Camera Component Supplies for 2020 iPhones
Apple has reportedly asked one of its manufacturing partners to ready VCSEL components for use in rear-facing 3D time-of-flight camera lenses, a widely rumored feature on 2020 iPhones.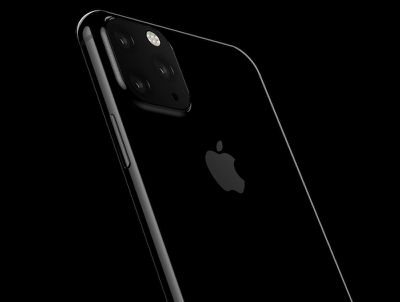 While the TrueDepth system on iPhone X and iPhone XS models relies on a structured-light technique, time-of-flight calculates the time it takes for a laser to bounce off surrounding objects to create a 3D image of the environment. This allows for more accurate depth perception and better placement of virtual objects, and should also result in photos better able to capture depth.

MacRumors Newsletter
Each week, we publish an email newsletter like this highlighting the top Apple stories, making it a great way to get a bite-sized recap of the week hitting all of the major topics we've covered and tying together related stories for a big-picture view.
So if you want to have top stories like the above recap delivered to your email inbox each week, subscribe to our newsletter!