Apple Will Reportedly Screen Original Content for Top Awards Like Oscars and Emmys
Ahead of its widely expected video service unveil on March 25, Apple is hiring strategists to arrange screenings and other publicity events for Hollywood insiders and others who vote on which movies and TV shows win prestigious awards like Oscars and Emmys, according to Bloomberg's Anousha Sakoui and Mark Gurman.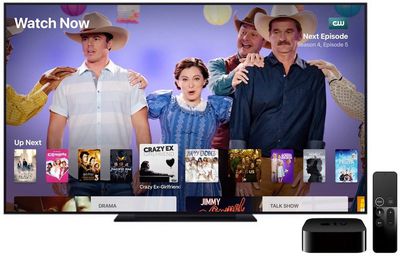 From the report:
Apple is forming a team of people with awards strategy experience. In January, it hired one such person from Walt Disney Co.'s television group. The iPhone maker is also seeking a high-level candidate to oversee the process, one of the people familiar with the situation said. The company could be in the running for Emmy awards as early as 2020, according to people familiar with the process.
Apple already has dozens of original TV shows and movies lined up for the service, including an unnamed morning show drama starring Jennifer Aniston, Reese Witherspoon, and Steve Carell.
Apple would be following in the footsteps of other streaming video services like Netflix, Hulu, and Amazon Prime Video, which have all had original content nominated for awards like Oscars and Emmys in the past few years. As the report notes, winning awards could attract higher-profile directors and actors to Apple.
The report also claims that Apple will charge for some content, while other video will be free for Apple device users, backing up a CNBC report.