SEC Charges Former Apple Lawyer Gene Levoff With Insider Trading [Updated]
The U.S. Securities and Exchange Commission has charged Apple's former vice president of corporate law Gene Levoff with insider trading, according to a lawsuit filed in the U.S. District Court for New Jersey on Wednesday.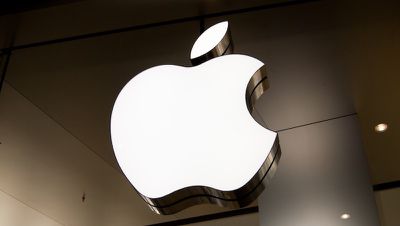 The complaint alleges that Levoff had access to Apple's earnings results before they were publicly announced and used this information to buy Apple shares in advance of better-than-expected earnings results and to sell shares ahead of weaker-than-expected earnings results between 2011 and 2016.
Through his illegal insider trading in 2015-2016, the complaint alleges that Levoff profited and avoided losses of approximately $382,000:
For example, in July 2015 Levoff received material nonpublic financial data that showed Apple would miss analysts' third quarter estimates for iPhone unit sales. Between July 17 and the public release of Apple's quarterly earnings information on July 21, Levoff sold approximately $10 million dollars of Apple stock – virtually all of his Apple holdings – from his personal brokerage accounts. Apple's stock dropped more than four percent when it publicly disclosed its quarterly financial data.
Levoff also served on Apple's Disclosure Committee from September 2008 to July 2018. In this position, he was ironically responsible for ensuring that other Apple employees were compliant with Apple's insider trading policies, including enforcement of "blackout periods" around the time of Apple's earnings reports.
Levoff was also tasked with signing off on some Apple acquisitions in his role. He was terminated in September 2018, according to the lawsuit.
Read the full complaint here. The news was first reported by CNBC.
Update: Apple issued the following statement per Bloomberg's Mark Gurman: "After being contacted by authorities last summer we conducted a thorough investigation with the help of outside legal experts, which resulted in termination."