Dozens of Adult Content and Gambling Apps Found Abusing Apple's Enterprise Certificate Program
Following last month's revelations that Facebook and Google were using Apple's enterprise developer program to bypass the App Store and collect analytics from participating users, TechCrunch now reports that dozens of pornography and gambling apps are abusing the program as well.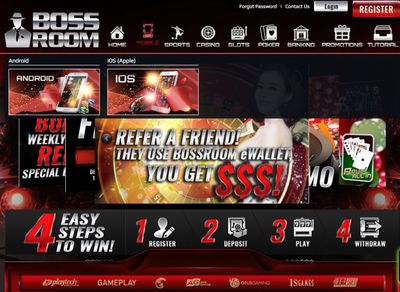 TechCrunch's Josh Constine:
TechCrunch was able to download and verify 12 pornography and 12 real-money gambling apps over the past week that were abusing Apple's Enterprise Certificate system to offer apps prohibited from the App Store. These apps either offered streaming or pay-per-view hardcore pornography, or allowed users to deposit, win, and withdraw real money — all of which would be prohibited if the apps were distributed through the App Store.
The report notes that the problem starts with Apple's lax standards for accepting businesses into its enterprise program, which is solely intended for companies to allow employees to side-load apps for internal use.
Developers simply have to fill out an online form and pay $299 to Apple, as detailed in this guide from Calvium. The form merely asks developers to pledge they're building an Enterprise Certificate app for internal employee-only use, that they have the legal authority to register the business, provide a D-U-N-S business ID number, and have an up to date Mac. You can easily Google a business' address details and look up their D-U-N-S ID number with a tool Apple provides.
Legitimate enterprise certificates are reportedly passed around on the black market too, particularly in China, and then used for prohibited purposes.
Apple did not explain how these apps slipped under the radar, whether it conducts routine compliance audits on developers in the program, or if it plans to change its enrollment process. Apple did issue a statement to TechCrunch noting that any developers who abuse the program will be immediately terminated:
Developers that abuse our enterprise certificates are in violation of the Apple Developer Enterprise Program Agreement and will have their certificates terminated, and if appropriate, they will be removed from our Developer Program completely. We are continuously evaluating the cases of misuse and are prepared to take immediate action.
Apple has apparently disabled some of the pornography and gambling apps over the past few days, but the report concludes that Apple should more tightly enforce its program to ensure it is not being used inappropriately.
Pornography and gambling apps involving real money are not allowed on the ‌App Store‌.
Note: Due to the political nature of the discussion regarding this topic, the discussion thread is located in our Politics, Religion, Social Issues forum. All forum members and site visitors are welcome to read and follow the thread, but posting is limited to forum members with at least 100 posts.