Apple Reports 1Q 2019 Results: Nearly $20B Profit on $84.3B Revenue, Second-Best Quarter Ever Despite Earnings Warning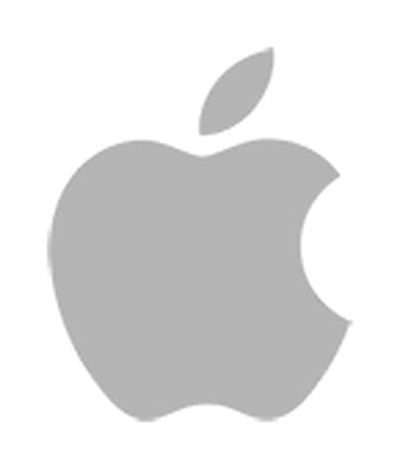 Apple today announced financial results for its first fiscal quarter of 2019, which corresponds to the fourth calendar quarter of 2018.
For the quarter, Apple posted revenue of $84.31 billion and net quarterly profit of $19.965 billion, or $4.18 per diluted share, compared to revenue of $88.3 billion and net quarterly profit of $20.1 billion, or $3.89 per diluted share, in the year-ago quarter.
The earnings report comes after Apple issued a rare warning on January 2 that revenue for the quarter would come in at least $5 billion below the company's original guidance, with Apple pointing to a number of factors including the later launch of the iPhone XR, general weakness in China, and fewer upgrades as customers took advantage of Apple's reduced pricing on battery replacements in 2018 to extend the lives of their current phones.
Even with the earnings warning, the quarter was the second-best in Apple's history in terms of revenue and profit, trailing only the first fiscal quarter of 2018.
Gross margin for the quarter was 38.0 percent, compared to 38.4 percent in the year-ago quarter, with international sales accounting for 62 percent of revenue. Apple also declared an upcoming dividend payment of $0.73 per share, payable February 14 to shareholders of record as of February 11.


This quarter also marks a change in the way Apple reports its results, as the company is no longer providing unit sales data for ‌iPhone‌, iPad, and Mac. Apple argues that quarterly unit sales are not an accurate indicator of the underlying strength of Apple's business, but critics have suggested the move is an attempt to make it less obvious that Apple is making up for sagging unit sales by selling more expensive devices.
"While it was disappointing to miss our revenue guidance, we manage Apple for the long term, and this quarter's results demonstrate that the underlying strength of our business runs deep and wide," said Tim Cook, Apple's CEO. "Our active installed base of devices reached an all-time high of 1.4 billion in the first quarter, growing in each of our geographic segments. That's a great testament to the satisfaction and loyalty of our customers, and it's driving our Services business to new records thanks to our large and fast-growing ecosystem."
Apple's guidance for the second quarter of fiscal 2019 includes expected revenue of $55-59 billion and gross margin between 37 and 38 percent. That revenue figure is near or slightly below analysts' expectation of around $59 billion. Apple's stock is currently up about 2.5 percent in after-hours trading following the release.


Apple will provide live streaming of its fiscal Q1 2019 financial results conference call at 2:00 PM Pacific, and MacRumors will update this story with coverage of the conference call highlights.
Conference call recap ahead…

1:54 pm: AAPL currently up over 4% in after-hours trading.
2:04 pm: Tim Cook begins the call.
2:05 pm: Cook is reviewing the reasons behind Apple's revenue warning this quarter - fewer ‌iPhone‌ upgrades than anticipated, particularly due to greater-than-expected economic slowdown in the Greater China region.
2:06 pm: Tim says Wearables + Services were strong in China nonetheless.
2:07 pm: Macroeconomic factors will come and go, but Apple will continue to focus on things it can control. In terms of ‌iPhone‌, the ‌iPhone‌ XS, ‌iPhone‌ XS Max, and ‌iPhone‌ XR are best iPhones we've ever shipped.
2:08 pm: Our customers are holding onto their iPhones a bit longer than in the past. Combined with macroeconomic factors, especially in emerging markets, this resulted in ‌iPhone‌ revenue declining 15% YoY.
2:09 pm: Important to understand customer perspective at point of purchase. First, foreign exchange. US dollar strength has made Apple products more expensive around the world.
2:10 pm: Second: subsidies. ‌iPhone‌ subsidies becoming increasingly less common. In Japan, ‌iPhone‌ purchases were traditionally subsidized, bundled with carrier contracts. Today, local regulations have significantly restricted those subsidies as well as related competition. We estimate less than half of iPhones sold in Japan in Q1 this year were sold via subsidy.
2:10 pm: Third: battery replacement program. We made it inexpensive and easy to replace ‌iPhone‌ battery. Some people said we shouldn't have done this, but we believe it was very important for our customers.
2:10 pm: Total active installed base of devices has grown to 1.4 billion.
2:11 pm: 1.8B transactions on Apple Pay in quarter.
2:12 pm: Target, Jack in the Box, Taco Bell locations in US to begin accepting ‌Apple Pay‌ soon (as previously announced).
2:13 pm: Readership of Apple News set new record with over 85M monthly active users in US, UK, and Australia.
2:13 pm: ‌Apple News‌ launching bilingually in Canada in English/French later this quarter.
2:16 pm: We don't measure our success in 90-day increments.
2:16 pm: Three things stand out long term: loyal and satisfied customers, large and growing active installed base, and deeply engrained culture of innovation.
2:16 pm: (AAPL now up nearly 6% in after-hours trading.)
2:18 pm: We are undertaking and accelerating a number of initiatives to improve our results. It's not in our DNA to just stand around and wait for macroeconomic conditions to improve. One thing we are doing is making it easy to trade in a phone at our stores.
2:19 pm: Luca Maestri has taken over the call.
2:19 pm: Maestri is reviewing Apple's earnings results. $84.3B revenue -- down 5% YoY worldwide but revenue records in the US, Canada, and several other developed markets.
2:21 pm: Gross margin on hardware products was 34%, for services it was 63%.
2:22 pm: Apple plans to provide updates on ‌iPhone‌ installed base and total device installed base on a periodic basis.
2:23 pm: Fiscal 2016 services revenue remains on track to double by Fiscal 2020.
2:24 pm: Over 360M paid subscribers across Apple services. Increase of 120M vs. year-ago quarter.
2:24 pm: We expect our total number of paid subscribers to surpass half a billion in 2020.
2:25 pm: We saw great response to new MacBook Air + new Mac Mini, helping to drive Mac revenue up 9% to a new all-time quarterly record.
2:25 pm: Active installed base of Macs reached new all-time high.
2:25 pm: ‌iPad‌ revenue was up 17% YoY. Strong performance of both ‌iPad‌ + iPad Pro. Double-digit growth in 4 of our 5 geographical segments.
2:26 pm: 451 Research: 94% customer satisfaction for ‌iPad‌ overall. ‌iPad Pro‌ models scored as high as 100%.
2:27 pm: Wearables, Home, and Accessories revenue grew due to amazing popularity of AirPods and Apple Watch. Wearables business is approaching size of a Fortune 200 company.
2:27 pm: 506 Apple Stores across 22 countries at end of quarter.
2:28 pm: AAPL update: up 6.2% after-hours.
2:30 pm: As mentioned in the past, we plan to reach net-cash-neutral position over time. Update coming to capital return program in March quarter.
2:31 pm: Apple's Board of Directors has declared an upcoming dividend payment of $0.73 per share, payable February 14 to shareholders of record as of February 11.
2:31 pm: Q&A time.
2:32 pm: Katy Huberty, Morgan Stanley: Services growth decelerated vs. recent quarters. Comment on that? And also a slowdown in paid subscribers?
2:34 pm: Luca Maestri: First of all, when we talk about the services business, very important to start from the momentum we have. We have set an ambitious target to double our revenue from Fiscal 2016 by Fiscal 2020. We are on track to achieve that objective. Driving that is our installed base, continues to grow very nicely, 1.4B devices at end of quarter. Second factor is that number of customers paying for at least one service is growing. Apple has launched more services, making it easier for customers to transact on its stores in certain countries around the world, increased geographical availability of more services, and so on. Thirdly, as you mentioned, our subscriptions are becoming a very large portion of our business. Growing well. We're not putting a specific date on 2020 target to reach 500B+ paying subscribers, but as you see, we're adding 120M+ on a YoY basis...
2:37 pm: Maestri continued: Foreign exchange plays a role, roughly 60% of our services business is outside the US. Strong US dollar. We don't reprice our services to adjust for foreign exchange on a very frequent basis.
2:38 pm: Maestri: App Store in China, issue around approval of new game titles, we believe it's temporary in nature but clearly affecting our business right now.
2:38 pm: Huberty: Share repurchases in December quarter were well below run-rate from June & September quarters. How much does weaker quarter affect your ability to buy back?
2:39 pm: Maestri: We've always said we're very committed to executing our program... we want to execute it in a disciplined, effective manner... that's what we did during course of December quarter. Our mental view remains the same. We're optimistic about our future and we think there's great value in our stock. We'll continue to report at the end of every quarter. When we report our March quarter results, we'll discuss the next steps of our capital return program.
2:40 pm: Steve Milunovich, Wolfe Research, asks a question about the idea of iPhones being priced too high.
2:42 pm: ‌Tim Cook‌: ‌iPhone‌ XS was same price point as ‌iPhone‌ X a year ago ... ‌iPhone‌ XR price right in the middle of where ‌iPhone‌ 8 and ‌iPhone‌ 8 Plus had been priced. Outside of US, foreign exchange amplified price increases, particularly in emerging markets. What we've done in January in some locations is absorb part or all of the currency movements, getting closer to local price vs. year ago. So, yes, I do think price is a factor. I think part of it is FX... secondly, in some markets, the subsidy is probably the bigger of the issues in developed markets. I had mentioned Japan. Even in this country (the US), subsidies have gone away... If you're a customer who last purchased an ‌iPhone‌ 6s or ‌iPhone‌ 7 even, you might have paid $199... in the unbundled world, it's now more... we are addressing that with installment payments and other initiatives.
2:43 pm: Steve Milunovich asks for qualitative commentary about ‌iPhone‌ sales, particularly ASP.
2:44 pm: Maestri: ‌iPhone‌ XR is our most popular model, followed by ‌iPhone‌ XS Max, and then ‌iPhone‌ XS... (the entire response was a sideways answer that did not provide ASP).
2:48 pm: ‌Tim Cook‌ on Apple designing its products to last as long as possible: some customers hold on to those products for as long as possible, while some trade them in... the product cycle has extended, there is no doubt about that... upgrades for the quarter were less than we anticipated due to all of the reasons we had mentioned... where it goes in the future, I don't know, but I'm convinced that making a great product that is high quality, that is the best thing for the customer... that's the way we look at it.
2:49 pm: Shannon Cross, Cross Research: I wanted to ask about the trajectory of Services gross margin.
2:51 pm: Luca Maestri: I think you've seen that Services gross margins increased on a YoY basis by a significant amount. Services are scaling quickly... we tend to expand gross margins there. We also had favorable mix. Broad portfolio of services... For last 12 months, gross margins have gone up nicely... wouldn't necessarily draw a conclusion on where this growth is going to move over time. We will of course report at the end of every quarter. Broad portfolio with very different gross margin profiles within the portfolio. Important for us to grow gross margin dollars. If some services have below-average gross margin dollars, as long as it's good for the customer, and we continue to grow gross margin overall, we will be very pleased.
2:52 pm: Shannon Cross: How do you view the opportunity in video?
2:53 pm: ‌Tim Cook‌: We see huge changes in customer behavior taking place now and we think it will accelerate as the year goes by, sort of the breakdown of the cable bundle that's been talked about for years. I think it'll likely take place at a much faster pace this year... we're going to participate in that in a variety of ways... one is Apple TV, one is AirPlay 2 with support on a number of third-party TVs... we're excited about that. Makes the experience with people using our products in the living room even better. Another way is all the third-party video subscriptions available on the store, and I'd guess that's going to accelerate in the future as customers are likely to buy multiple services...
2:54 pm: ‌Tim Cook‌: Finally, original content, where we will participate in the original content world. We've signed a multi-year partnership with Oprah. Today I'm not really ready to extend that conversation beyond that point. We've hired some people we have a super amount of confidence in. They're working on that really hard. We'll have more to say on that later.
2:55 pm: (Rumors suggest Apple is launching a streaming TV + movies service this year...)
2:59 pm: The call has concluded. We'll have more coverage on MacRumors.com, so keep checking back!