Apple Reports Record Results for 1Q 2018: $20B Profit on $88B Revenue, 77.3M iPhones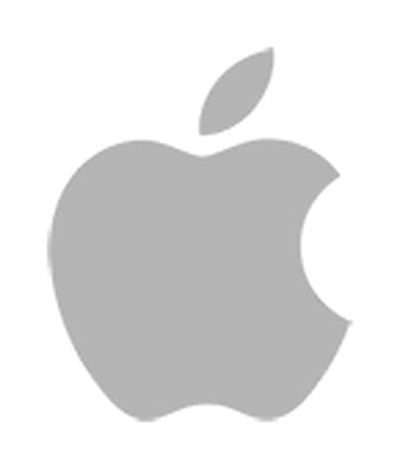 Apple today announced financial results for the first fiscal quarter of 2018, which corresponds to the fourth calendar quarter of 2017.
For the quarter, Apple posted revenue of $88.3 billion and net quarterly profit of $20.1 billion, or $3.89 per diluted share, compared to revenue of $78.4 billion and net quarterly profit of $17.9 billion, or $3.36 per diluted share, in the year-ago quarter. The revenue and earnings per share numbers were company records for any quarter in the company's history.
Gross margin for the quarter was 38.4 percent, compared to 38.5 percent in the year-ago quarter, with international sales accounting for 65 percent of revenue. Apple also declared an upcoming dividend payment of $0.63 per share, payable February 15 to shareholders of record as of February 12.


For the quarter, Apple sold 77.3 million iPhones, compared to 78.3 million in the year-ago quarter. iPad sales were up slightly to 13.2 million, up from 13.1 million a year ago, and Mac sales slipped to 5.1 million from 5.4 million.
"We're thrilled to report the biggest quarter in Apple's history, with broad-based growth that included the highest revenue ever from a new iPhone lineup. iPhone X surpassed our expectations and has been our top-selling iPhone every week since it shipped in November," said Tim Cook, Apple's CEO. "We've also achieved a significant milestone with our active installed base of devices reaching 1.3 billion in January. That's an increase of 30 percent in just two years, which is a testament to the popularity of our products and the loyalty and satisfaction of our customers."
Apple's guidance for the second quarter of fiscal 2018 includes expected revenue of $60-62 billion and gross margin between 38 and 38.5 percent.


Apple will provide live streaming of its fiscal Q1 2018 financial results conference call at 2:00 PM Pacific, and MacRumors will update this story with coverage of the conference call highlights.
A loose summary of Apple's earnings call is embedded below in reverse chronological order.
3:03 pm: The conference call has concluded. This was only a loose summary, and we'll have much more coverage on MacRumors.com. Stay tuned.
3:03 pm: Luca Maestri says Apple's thought process about mergers and acquisitions hasn't changed. Apple acquired 19 companies in calendar year 2017. Thought process is always to acquire something that allows Apple to either accelerate its product roadmap, fill a gap in its portfolio, provide a new experience to customers. It's always with the customer experience in mind when we make acquisitions. We will continue to do so. We have plenty of financial flexibility, of course, and we even had that prior to tax reform. We'll talk more about capital in our March quarter. $163B is a large amount, and there are practical considerations around it. Tim Cook clarifies that Apple becoming net cash neutral over time means that its cash-debt will balance out.
2:57 pm: Tim Cook asked what the positioning of HomePod is. Cook: "It's an incredible product. Unbelievable audio experience in small form factor. Very smart assistant with Siri. Also can handle requests like home automation—turn the lights on, etc. You can also use HomePod as a speakerphone. If you're talking to your parents, it's unbelievable audio quality for speakerphone. You can have Siri call for you. Send messages. I think the use cases on this, much like our phones, will be broad based. Some will use it significantly for music, others may use it significantly as a digital assistant, and I think a majority of users will likely use all of it.
2:55 pm: Tim Cook says the number of active Apple devices is very important. Plays to strength of ecosystem. Fuels services business. He has a long belief that a 90-day clock on unit sales is a very surface way to view Apple. Far bigger thing is to look over a longer period of time, and customer satisfaction and engagement, and number of active devices, are all a part of that.
2:53 pm: Tim Cook asked about iPhone switchers. He says iPhone X was later in quarter, doesn't have meaningful data to share. Will wait until next quarter.
2:47 pm: Tim Cook: It's up to investors to focus on what they choose. The way I look at this, the numbers you quoted, I have a different view of them. Generally what we see with iPhone is that its reliability is fantastic. The previously-owned market has expanded in units over the years and you see, in many cases, carriers and retailers having very vibrant programs related to trading in older iPhones. Many customers hand down their iPhones now—I view this as a positive—more people on iPhone the better. On the battery topic, we did not consider in any way, shape, or form what it would do to upgrade rates. We did it because we thought it was the right thing to do for our customers. I don't know what effect it will have for our customers. It was not in our thought process of deciding to do what we've done.
2:44 pm: Toni Sacconaghi, Bernstein: iPhone unit growth has been relatively flat... suggests upgrade rate is going down or replacement cycle is elongating. Do you agree? Should investors be worried about that? Given consumers heightened awareness to replace batteries, rather than upgrade to a new iPhone, should investors also be concerned?
2:43 pm: Michael Olson at Piper Jaffray essentially asks if there will be more iPhone X-like devices in the future, like an iPhone X Plus. Tim Cook answers vaguely, says iPhone X sets up the next decade of Apple's smartphone design. "You can bet we're pulling that string."
2:40 pm: Luca Maestri says a weaker U.S. dollar, if sustained long term, will be positive for Apple, which reports its earnings in U.S. dollars.
2:39 pm: Apple CFO Luca Maestri: We believe iPhone revenue will grow double digits as compared to last year in the March quarter. iPhone sell-through growth will actually be accelerating compared to December quarter.
2:36 pm: Katy Huberty, Morgan Stanley: Growing double digits off such a large revenue base is impressive in itself, but if I look at March quarter guidance, it does assume a slower average weekly growth in total revenue and shipments vs. December quarter. How should we read into this modest slowdown? Any impact from the lower-priced battery replacements?
2:34 pm: Tim Cook reiterates that iPhone X has been most popular selling iPhone since it launched in early November. Cook says customer satisfaction is more important—says it's "off the charts" for iPhone X. He says Face ID has been "incredibly well received."
2:32 pm: Cross asks a follow-up question about iPhone X demand.
2:31 pm: Apple CFO Luca Maestri: We are now in a position where we have $285B of cash, $122B debt, we now have the flexibility to deploy this capital. We'll do this over time, as it's obviously a large amount. When you look at our track record of what we've done over the years, we're effectively returning to our investors about 100% of our free cash flow. We're going to be very thoughtful and deliberate about our spending, in the best interest of our long-time shareholders.
2:30 pm: Shannon Cross, Cross Research: How much cash do you need to run the business?
2:29 pm: Apple expects its tax rate will be 15 percent.
2:28 pm: Apple expects to become net cash neutral over time.
2:26 pm: Apple now has $285B in cash, cash equivalents, and marketable securities. $163B excluding debt.
2:25 pm: Apple Stores will now be in 21 countries when Vienna, Austria location opens later this month.
2:24 pm: Apple Stores conducted over 200,000 Today at Apple sessions during the quarter.
2:23 pm: LensCrafters to adopt 7,000 iPads for digital eye exams.
2:20 pm: Best quarter ever for Apple Watch. When adding results from Beats and AIrPods, total revenue from wearables was up almost 70% year-over-year. Second largest contributor to revenue after iPhone.
2:19 pm: 96% iPhone loyalty rate, highest ever measured, according to Counterpoint Research.
2:18 pm: Customer interest and satisfaction with iPhone very strong for consumers and business users. 451 Research: US satisfaction rate of 96% or higher across all iPhone models.
2:16 pm: Apple saw double-digit revenue growth in all of the geographic segments it tracks.
2:13 pm: Apple Watch Series 3 sales up more than 100% versus Apple Watch Series 2 sales last year.
2:11 pm: Worldwide, almost half of iPad sales were to first-time tablet buyers, or to those switching to Apple.
2:11 pm: Apple Pay is launching in Brazil soon.
2:10 pm: Apple Pay saw 50% year-over-year growth in merchant adoption. Accepted at two-thirds of top 100 retailers in United States.
2:10 pm: Apple Pay saw 50% year-over-year growth in merchant adoption. Two-thirds of top 100 retailers in United States.
2:09 pm: Apple Music, iCloud, and Apple Pay all saw growth in active users and revenue and had all-time record quarters.
2:09 pm: Apple passed 240 million paid subscribers across its services in the quarter, up 30 million from the previous quarter.
2:08 pm: All-time record quarter for App Store. 2,000+ ARKit-enabled apps spanning every category in App Store.
2:07 pm: Tim Cook is going over innovative features in the iPhone X.
2:06 pm: Tim Cook: iPhone X has been Apple's top selling iPhone every week since it launched.
2:06 pm: Tim Cook reminds investors that this quarter was 13 weeks, compared to 14 weeks in year-ago quarter. Apple's growth was actually 21% year-over-year on an adjusted basis.
2:05 pm: Apple's active installed base for devices reached 1.3 billion in January. All-time high. Tim Cook thanks customers for loyalty.
2:03 pm: Apple's earnings call is about to get underway!
2:02 pm: This was an all-time record quarter for Apple, with the highest revenue in the company's history. Just under $10B more than previous record. Apple's guidance of $60-$62B next quarter is relatively weak versus average $65.7B expectation among Wall Street analysts, however.
1:59 pm: AAPL is now up around 0.5 percent in after-hours trading.
1:58 pm: Apple's services business continues to grow, hitting roughly $8.5 billion revenue, up 18 percent versus year-ago quarter. Apple CEO Tim Cook has already called its services segment, which includes the App Store, Apple Music, iTunes, iCloud, and more, the size of a Fortune 100 company.
1:51 pm: "Other Products" revenue was up 36% year-over-year—suggests Apple Watch Series 3 and AirPods are selling well.
1:48 pm: Apple reported roughly $5.5 billion revenue from its "Other Products" category, which includes Apple TV, Apple Watch, Beats, and iPod touch. It also includes Apple accessories like AirPods, which are considered to be quite a popular product.
1:46 pm: iPad's average selling price was $445, up slightly from $423 in year-ago quarter. Mac's average selling price was essentially flat.
1:45 pm: Apple's average selling price for iPhone was $796, up from $695 in year-ago quarter. $999-and-up iPhone X certainly helped in that regard.
1:42 pm: AAPL is down between 1-1.5 percent in after-hours trading following the company's earnings results.