Apple Expanding Pilot Program Allowing Repairs of Select Vintage Macs Worldwide, Starting With 2012 MacBook Air
Apple will add 11-inch and 13-inch MacBook Air models released in Mid 2012 to its vintage and obsolete products list on August 31, according to an internal document distributed to Apple Stores and Apple Authorized Service Providers and obtained by MacRumors from a reliable source.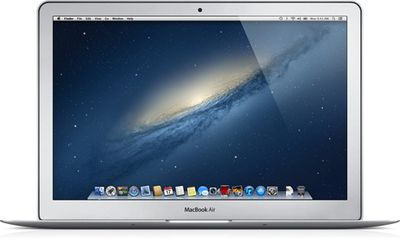 Normally, this would mean the 2012 MacBook Air is no longer eligible for hardware service, except where required by law. However, Apple has decided to include the notebook in its recently launched pilot program that allows for repairs to continue into the vintage period, subject to parts availability.
Apple says 2012 MacBook Air models will remain eligible for service at Apple Stores and Apple Authorized Service Providers worldwide through August 31, 2020, a full two years after the notebook is classified as vintage. Mail-in service will also be an option in the United States and Japan through that date.
Apple launched this pilot program in February, starting with 21.5-inch and 27-inch iMac models released in Mid 2011, but only in the United States and Turkey, so this marks the first time the initiative has expanded worldwide.
The coverage period for the Mid 2011 iMac models was initially set to expire August 31, 2018, but Apple has extended it to January 1, 2019, according to internal documents. However, unlike the 2012 MacBook Air, service for the Mid 2011 iMac remains available in the United States and Turkey only.

Apple's pilot program chart reproduced by MacRumors
If parts are unavailable for a specific repair for these vintage Macs, Apple Stores and Apple Authorized Service Providers are instructed to decline service. This is also a pilot program to begin with, so it is subject to change or end at any time.
Apple products become vintage five years after they are last manufactured, at which point they typically become ineligible for hardware service. 2012 MacBook Air models were last sold in June 2013, slightly over five years ago, but they'll now receive an impressive eight years of repair support.
The exact reason for the pilot program is unclear, beyond Apple apparently having a surplus of repair parts for these specific MacBook Air and iMac models. Any extension of hardware service eligibility is certainly a bonus for customers.
MacRumors has reached out to Apple for comment.