Apple sold fewer than a million iPhones in India in the first half of 2018, according to Bloomberg. The company has suffered slowing sales in the world's second largest smartphone market, which has reportedly seen three high-ranking sales executives leave Apple as the company restructures its operations there.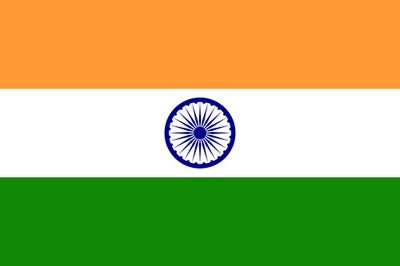 Among the executives who've departed are its national sales and distribution chief, the head of its commercial channels and mid-market business, and the head of telecom carrier sales, said the people, who asked not to be identified discussing internal matters. Apple's Indian sales team is now undergoing a restructuring, one of the people said.
Apple has a 2 percent market share in India, according to Counterpoint Research. It sold 3.2 million iPhones in the country in 2017, but high tariffs on imported electronic devices continue to push consumers toward cheaper alternatives from Xiaomi, Samsung, and other phone makers. In February, India announced the latest tax increase on imported mobile phones from 15 percent to 20 percent, and that came under two months after the previous increase.
Last year, Apple started manufacturing the iPhone SE and iPhone 6S in India in an effort to exempt the phones from import duties and reduce their price, but the company's facilities have yet to start running at full capacity. Apple doesn't manufacture its latest iPhone models domestically, so they still incur import levies.
"iPhone India sales were weak in the first half of 2018 and, even if they show a big jump in the traditionally strong second half, Apple will still fall short of last year," said Neil Shah, a research director with Counterpoint who spoke to Bloomberg.
Apple CEO Tim Cook has made upbeat comments about the company's performance in the Indian market, despite Apple's sluggish growth and single-digit market share.
Cook believes that young, aspiring Indians will look to upgrade their devices as they move up the socio-economic ladder, but sales have yet to reflect that prediction. Apple has also faced criticism for the poor performance of core services like Apple Maps and Siri in India, suggesting the Apple ecosystem has yet to align well to the usage and value of Indian users.