iOS 12 Wishlist: Features MacRumors Readers Hope to See in the Next Version of iOS
Apple plans to introduce the next-generation version of iOS, iOS 12, on June 4 at its Worldwide Developers Conference. Rumors have suggested this is going to be a bug fix and performance improvement update, with Apple delaying some features until iOS 13 to focus on these internal changes.
There are, however, rumors that we may see updates that include cross-platform apps for Mac and iOS devices, new Animoji, Animoji support for FaceTime, updated parental controls, and an enhanced version of Do Not Disturb. Rumors never cover all of the features that we see in new versions of iOS, though, so there could be additional changes in the works.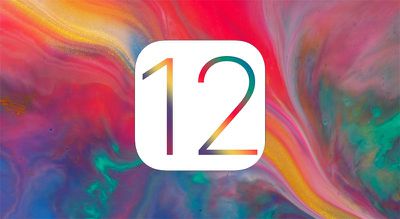 With that in mind, we've taken a look at some of the most-desired features MacRumors readers are hoping for in iOS 12, pulled from our forums.

User Interface Changes
Dark mode - Unsurprisingly, a system wide dark mode for iOS is one of the most hoped for features for iOS 12, just as it was for iOS 11 and iOS 10. Apple users have wanted a true dark mode for years, but there's no word that it's coming in iOS 12.

Split Screen mode for iPhone - The option to run two apps side by side on the iPhone would be useful on larger iPhones, especially with rumors pointing towards a 6.5-inch iPhone in 2018.
More customization - MacRumors reader Breezygirl would like to see Apple add more Android-like customization options, such as the ability to change the background in messages, adjust the SMS bubble colors, or add a theme to the OS to shift the colors.
Desktop mode - On some Android devices, there's a feature where you can dock a smartphone to use it as a desktop machine replacement, attaching it to a larger display, a keyboard, and a mouse. It's a long shot, but MacRumors reader Marrakas would like to see Apple implement similar functionality.
Volume redesign - The design of the indicator when you adjust the volume on the iPhone has always been a point of contention with iOS users, and so it's no surprise that in iOS 12, MacRumors readers are hoping for a new, less intrusive volume interface that takes up less screen space.

Improved battery widget - The battery widget could be improved by allowing all of a user's devices to be displayed for quick cross-device battery checks.
No more shake to undo - Several MacRumors readers are tired of the shake to undo/redo feature in the iPhone, which can be activated accidentally. Some readers would like to see an undo feature enabled through a different gesture.
App Improvements
Camera controls in the Camera app - On a lot of Android devices, the camera app provides manual controls for photo taking. Apple has no similar feature for full manual control, and it would be nice if it were an option, even one that had to be toggled on in Settings. Other settings are hidden in the Settings app, and users would like to see these more readily accessible.
Aspect Ratio in Camera app - Multiple MacRumors readers would like to see an option to set a default aspect ratio for photos.
FaceTime - Several MacRumors readers are hoping for group FaceTime. Rumors suggest Apple's working on it, but it might not come in iOS 12. Animoji are expected to come to FaceTime, though, so you can converse with friends and family as an Animoji character.

App Store wishlists - The revamped App Store in iOS 11 removed app wishlists that some users took advantage of often. This is a feature that quite a few people miss.
Photos improvements - MacRumors reader kirky29 is hoping for a major overhaul to the Photos app with a lot more functionality for doing things like viewing and editing metadata, changing grid size, altering the order of the photos, and more.
Music app overhaul - MacRumors reader GermanSuplex has several suggestions for ways Apple could improve the Music app, including the ability to turn iCloud purchases off if desired, improved playcount syncing across devices, the ability to sort songs within playlists by different parameters, refinements and improvements to cloud services and the way the app handles metadata, more control over which devices playlists sync to, and better syncing of music content in general.
Messages search and archive - A more robust search feature for the Messages app would be a welcome change, as would an option to archive messages and snooze messages, as Joseph H points out.
iPad
Mouse support on iPad - This one is a long shot, but MacRumors reader boston04and07 wants to see Apple add mouse support for the iPad for navigating through apps.
iPhone apps for iPad - Multiple iPhone apps, including Weather, Calculator, Health, and Activity are missing from the iPad and have been exclusive to the iPhone for years.
Settings and Systemwide Features
iPhone X
Always-on display for iPhone X - Some Android smartphones offer an always-on display, something that Apple could perhaps theoretically enable thanks to the OLED display on the iPhone X, which eats up less battery life. MacRumors readers would like to see an always-on display on the iPhone X for things like the time and incoming notifications, even though it's probably a long shot at this point in time.
AI
Siri - Improvements to Siri was one of the most frequent requests, with specifics that include Spotify integration, multi-lingual query support, and, in general, just features to make Siri smarter and more like Alexa or Google Assistant.
More than anything, most of our readers are hoping that Apple is going to hunker down and focus on bug fixes and performance improvements to make existing features operate smoothly and without issues.
Apple is said to be planning to address stability and performance concerns in this update, and has gone as far as delaying planned features in favor of underlying fixes.
Do you have other features you're hoping to see in iOS 12 that didn't make our list? Let us know in the comments.