Apple Music's Jimmy Iovine Transitioning Into 'Consulting Role' This August
Following rumors of his plans to leave Apple earlier this year, The Wall Street Journal today reported that Jimmy Iovine will transition into a "consulting role" with Apple Music this August. Iovine won't completely leave Apple and his involvement with Apple Music behind, but will step back from daily involvement, people familiar with his plans stated.
At the time of the original rumor, Iovine denied he would leave the company: "I am committed to doing whatever Eddy [Cue], Tim [Cook] and Apple need me to do, to help wherever and however I can, to take this all the way. I am in the band." As of now, it's unclear what exactly he will be doing in his consulting role with the streaming music service, but upon his transition he will no longer be the public face of Apple Music.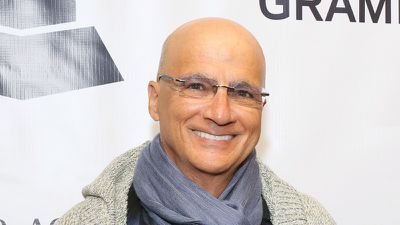 Iovine reportedly plans to spend more time with his family while at the same time supporting Apple Music and Apple senior vice president Eddy Cue "as needed." According to people close to Iovine, the transition from Beats' "edgy culture" to Apple's focus on "appealing to the masses" proved to be a challenge.
While Iovine was the public face of Apple Music and held meetings with employees and artists in Los Angeles, in recent years "most of Apple Music's operations" had been designated to Robert Kondrk and Jeff Robbin, overseeing business and engineering sides respectively. Cue is said to now be deciding on whether to continue divvying up responsibilities between Kondrk and Robbin, promoting one to a more public role, or hiring someone outside of Apple to become the new Iovine.
Iovine has been with the Apple Music team since 2014, when Apple acquired Beats Electronics and the Beats Music streaming service, both of which were co-founded by Iovine and Dr. Dre. Before that acquisition, Iovine has had a long history with Apple, first pitching a subscription music service to Steve Jobs in 2003.
Iovine's transitioning this August will be timed with the vesting of stock he acquired when first joining Apple. In January, he said that the bulk of his stock "vested a long time ago," and while a tiny portion remains unvested, it's "not what [he] thinks about." Still, the people familiar with his plans have now confirmed that the timing of his transition is in some part "linked" to the Apple shares he received in the Beats acquisition.
According to the WSJ, Iovine's stepping back from leadership makes him "one of the last" of the Beats team that Apple gained following the acquisition in 2014.

Mr. Iovine is one of the last of a team of prominent music executives Apple gained when it bought Beats Electronics LLC in 2014 for $3 billion. Former Chief Executive Ian Rogers, Beats co-founder Dr. Dre and Nine Inch Nails frontman Trent Reznor, another top Beats executive, have all left or distanced themselves from the company since the Apple deal, people familiar with the business said. Beats President Luke Wood, who oversees the headphone business, remains.
In his time at Apple, Iovine grew Apple Music to amass 36 million subscribers as of March 2018, while also pushing for the service to include more than just music and helping to launch shows like Carpool Karaoke. Before the launch of that show, as well as Planet of the Apps, Iovine said he hoped Apple Music would be "an entire pop cultural experience."