Beats CEO Jimmy Iovine Pitched Steve Jobs on Subscription Music Service
In a new interview with AllThingsD, Beats Electronics CEO Jimmy Iovine reveals that he is preparing a subscription music service. Although he isn't revealing details yet, he does say that he started pitching the service to Steve Jobs in 2003.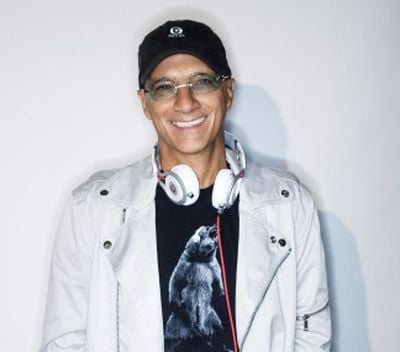 In 2002, 2003, Doug [Morris, former Universal Music head] asked me to go up to Apple and see Steve. So I met him and we hit it off right away. We were really close. We did some great marketing stuff together: 50 Cent, Bono, Jagger, stuff for the iPod — we did a lot of stuff together.

But I was always trying to push Steve into subscription. And he wasn't keen on it right away. [Beats co-founder] Luke Wood and I spent about three years trying to talk him into it. He was there, not there … he didn't want to pay the record companies enough. He felt that they would come down, eventually.

I don't know what [Apple media head] Eddy Cue would say — I'm seeing him soon — but I think in the end Steve was feeling it, but the economics...he wanted to pay the labels [for subscriptions], but [the fees were] not going to be acceptable to them.
Recently, music streaming services like rdio, Pandora and Spotify have become increasingly popular and Apple is rumored to be working on a Pandora-like "iRadio" streaming service. Iovine mentions that his streaming service would be heavy on curation, like Pandora, rather than simply giving users access to millions of songs like Spotify. Apple's rumored streaming service is said to take the same approach, which makes sense if Jobs did like Iovine's pitch.
Beats and Apple do have a fairly close relationship already, as Apple retail stores tend to use Beats by Dre headphones to demo iPods and other devices.