Jimmy Iovine Dismisses Rumors Suggesting He Plans to Leave Apple
Last week, rumors from several sources suggested Apple Music executive Jimmy Iovine was planning to leave Apple in August following the final vesting of his stock, but Iovine yesterday told Variety that he isn't going to leave the company.
Iovine made the comments at the Grammy Museum during a Q&A session held to promote "The Defiant Ones," a documentary about his career and friendship with Dr. Dre. According to Iovine, he is committed to helping iTunes chief Eddy Cue and Apple CEO Tim Cook continue to grow Apple Music and take it "all the way."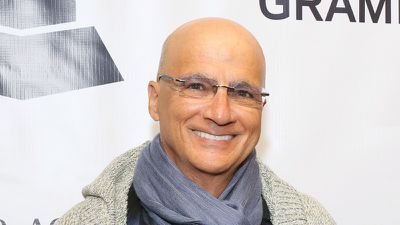 "I am almost 65, have been with Apple for four years and in 2 1/2 years the [Apple Music] service has gotten to well over 30 million subscribers and Beats has continued its successful run. But there's still a lot more we'd like to do. I am committed to doing whatever Eddy [Cue], Tim [Cook] and Apple need me to do, to help wherever and however I can, to take this all the way. I am in the band."
While Iovine did confirm that the final portion of the stock he was granted when Apple acquired Beats will vest in August, he says the bulk of his stock "vested a long time ago." A tiny portion remains unvested, but it's "not what [he] thinks about."
"The bottom line is I'm loyal to the guys at Apple. I love Apple, and I really love musicians. That's why those articles annoyed me, because it had nothing to do with reality. It made it out to be all about money."
Iovine plans to continue to help the streaming music industry advance, and while he says he'll "eventually" need to slow down, that's not happening soon. His goal is to get streaming music right.
According to Iovine the streaming music industry needs to become "more interesting" to be successful, following in the footsteps of companies like Netflix with original content. Apple has been focusing heavily on original content with exclusive music-related documentaries and television shows like "Planet of the Apps" and "Carpool Karaoke: The Series," which have debuted on Apple Music, and it is delving into serious original content programming with several new TV shows on order.
Iovine first joined the Apple Music team in 2014 when Apple acquired Beats Electronics and the Beats Music streaming service, both of which were co-founded by Iovine and Dr. Dre. Iovine has a much longer history with the company, though, first pitching a subscription music service to Steve Jobs in 2003.
Though Iovine has no official title at Apple, he has been heavily involved in Apple Music since its 2015 launch and has negotiated many of the streaming deals for the service alongside Eddy Cue, Dr. Dre, Robert Kondrk, Trent Reznor, and other Apple Music execs.
Under Iovine's leadership, Apple Music has seen strong growth, with the service now boasting more than 30 million subscribers.