Quick Takes: Tim Cook at Capitol Hill, Apple Hires Events Director From Golden State Warriors, and More
In addition to our standalone articles covering the latest Apple news and rumors at MacRumors, this Quick Takes column provides a bite-sized recap of other headlines about Apple and its competitors on weekdays.

Tuesday, March 13
- Apple CEO Tim Cook visits Capitol Hill: Cook was spotted in the U.S. Capitol with senators Mark Warner (Democrat-Virginia) and Richard Burr (Republican-North Carolina). He reportedly had lunch with Warner.
Commentary: The report doesn't mention what was discussed, but it is fairly routine for Cook to make visits to Washington D.C. given his position. Warner is known to be a tech-savvy senator with concerns about cybersecurity.
- Apple hires Golden State Warriors executive as events director: Apple has hired Gail Hunter, who was vice president of public affairs and event management of the NBA's Golden State Warriors team. Hunter will serve as Apple's director of events effective March 19, according to the team.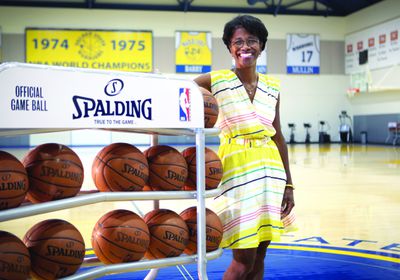 Commentary: Hunter will join Apple just under three months prior to its annual Worldwide Developers Conference in June, the company's largest event of the year. The report doesn't mention what her responsibilities will be.
- Apple supplier Wistron secures land to build new site in southern India: The contract manufacturer has received approval to build a new facility roughly 40 miles from Bengaluru, in the Indian state of Karnataka.
Commentary: Wistron will likely use its new facility to expand its iPhone SE assembly work. India charges a 20 percent duty on imported smartphones to encourage companies to manufacture products within the country.
- Apple expands rollout of Apple Music for Artists, a dashboard that provides artists with insights about how often their music is played and purchased, listener demographics, and more. A few thousand artists were invited to test the beta in January, and now additional artists can reserve a spot.


Commentary: Apple has also refreshed the look of its Apple Music and iTunes Store badges for artists and affiliate partners, shortly after updating its Made for iPhone, iPad, and iPod logos for certified accessories.
For more Apple news and rumors coverage, visit our Front Page, Mac Blog, and iOS Blog. Also visit our forums to join in the discussion.