Three major Apple suppliers faced falling stock prices on the Nikkei Asia300 Index today, believed to be directly related to "concerns over demand for iPhone X." The three Taiwanese suppliers were Largan Precision, Hon Hai Precision Industry (Foxconn), and Taiwan Semiconductor Manufacturing Company, dropping 4.4 percent, 1 percent, and 3 percent on the index, respectively.
iPhone X demand concerns and decline in supplier stock prices came after the latest analyst report by JP Morgan yesterday, predicting "slashed" iPhone X orders in the first part of 2018. In a research note reported by CNBC, analyst Narci Chang said "high-end smartphones are clearly hitting a plateau this year," singling out Apple by forecasting that iPhone X manufacturing "might be down 50 percent quarter-over-quarter."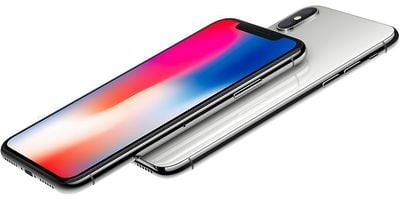 Reports of "weakened" iPhone X demand heading into 2018 began emerging late last year, mainly stemming from analyst belief that the high price of the device would eventually lead to reduced sales after early adopters got their iPhone X. These reports have caused several Apple suppliers to be anxious over low order visibility for the full range of iPhone 8, iPhone 8 Plus, and iPhone X models in Q1 2018. CLSA analyst Nicolas Baratte argued that the reported reduction of the iPhone X's Q1 2018 shipment forecast from 50 million units down to 30 million units "remains inflated."
Despite multiple stories about the iPhone X's plateaued demand in early 2018, the smartphone is believed to have sold well following its fall launch in 2017 and throughout the holiday season. Research data shared just yesterday by Canalys reported that Apple shipped 29 million iPhone X units in Q4 2017, making the device the "world's best-shipping smartphone model over the holidays."
Earlier in January, Kantar Worldpanel said that the iPhone X saw "stellar" performance in several countries during November of last year, though it was outsold by the iPhone 8 and the iPhone 8 Plus in the United States. Combined, Apple's three new iPhones captured the top spots for best-selling smartphone models during the month. Kantar's global OS data pointed towards "staggering" demand for the iPhone X in China from users said to be switching sides from rival smartphone makers.
We should get a better view of how the iPhone X sold soon, when Apple reveals its earnings results for the first fiscal quarter of 2018 on Thursday, February 1.