Apple manufacturer Foxconn has started shipping the first iPhone X units to countries in Europe and the Middle East, according to a Chinese report on Monday.
China-based Xinhuanet said the first batch of 46,500 units have already been shipped out from Zhengzhou and Shanghai to the Netherlands and the United Arab Emirates, respectively. However, the initial shipments of iPhone X units were much lower than previous iPhone models, according to the Chinese-language Commercial Times.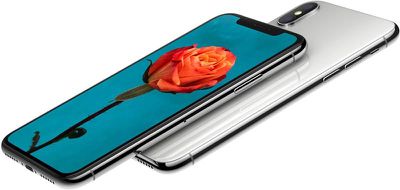 Although Foxconn has ramped up its output of iPhone X to 400,000 units a week recently from the previous 100,000 units, the increased production still cannot meet market demand, said the report, citing data from Rosenblatt.
Forecasts for iPhone X production have consistently pointed to lower-than-average numbers in the run-up to the smartphone's launch on Friday, November 3. Last week an analyst with Taipei-based Yuanta Investment Consulting lowered his production estimate for the iPhone X to 36 million units, down from 40 million.
The revised forecast followed earlier warnings that Apple's TrueDepth camera may be the main production bottleneck of the iPhone X ramp. KGI Securities analyst Ming-Chi Kuo has said the facial recognition system is "far more complex" than those on competing devices, which is making it challenging for Apple to achieve mass production.
Kuo said shipments of iPhone X components will likely ramp up in mid to late October. Meanwhile, customer pre-orders begin October 27, with the potential for them to exceed 40-50 million units, according to Kuo, further suggesting the phone could be hard to come by for some time. Lower adoption of the iPhone 8 and iPhone 8 Plus also indicate that many customers may be waiting for the iPhone X.
(Via DigiTimes.)