Apple is planning to lease a four-story 128,000 square-foot office building in Culver City, reports Los Angeles real estate news site The Real Deal.
The building, located at 8777 Washington Boulevard, was originally going to be leased by HBO, but HBO backed out. The location includes office space and 4,500 square feet of ground-level retail.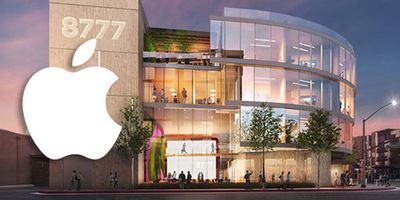 Rendering of the building Apple will lease, via The Real Deal


Culver City mayor Thomas Small confirmed Apple's plans in a statement to Variety. "We were very excited about HBO," he said. "If anything, we're more excited about Apple."
In addition to the new office building in Culver City, Apple is also said to be leasing an 85,000 square-foot campus at 5500 Jefferson Boulevard located near Culver City.
Apple's Beats subsidiary is already located in Culver City, and it's likely Apple will use the new office space for its video content team and original content efforts.
Apple originally planned to lease space at The Culver Studios, but that space ultimately went to Amazon.