Apple's Silicon Chief Talks About iPhone Chips, Face ID, and More in Israeli Interview [Updated]
Johny Srouji, Senior Vice President of Hardware Technologies at Apple, recently talked about iPhone chipmaking, Face ID security, augmented reality, and more in a wide-ranging interview with Israeli website CTech by Calcalist.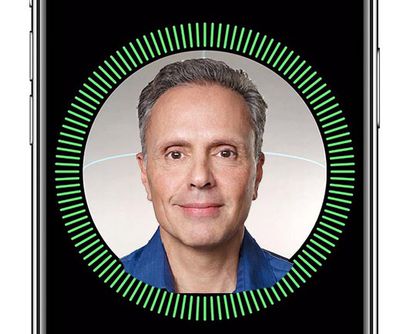 For context, Srouji leads the team responsible for custom silicon and hardware technologies like batteries, storage controllers, and application processors, including the new A11 Bionic chip in the iPhone 8, iPhone 8 Plus, and iPhone X.
Apple's control over both hardware and software allows Srouji's team to have a three-year roadmap for iPhone and iPad processors:
"Silicon is unforgiving," Mr. Srouji said. "My team is already working on the chips you're going to see in 2020. You make bets. We have the system and the software. We have better knowledge versus external chipmakers about where things are going to end up. Since we own the silicon, we own the software, the operating system and everything else, we deliver, always. We deliver for the exact specification of iOS and nothing else. We don't have to worry about other operating systems."
Srouji complimented Israel, where he was born and raised, for its significant technological contributions to Apple products. He said Apple now employs over 900 engineers in Israel, up from a reported 700 or so in 2015.
A few years ago, Apple opened research and development offices in Haifa, north of Tel Aviv, with the facilities serving as the iPhone maker's second-largest R&D operations outside of the United States at the time.
There, a team of engineers are focused on chip design, testing, and engineering, according to Apple's job listings over the years.
"The team in Israel is a key part of the overall engineering team in the U.S. and other areas of the world – wherever we have our R&D," he said. "The things they do are key to any device we ship, to all devices."

As examples, he mentioned the A11 Bionic system on the chip powering the new iPhone X, the integrated Wi-Fi Bluetooth chipset in and the Apple Watch, and the storage component in every Apple device.

"We depend on the team as part of the overall R&D team in the U.S. and other parts of the world to deliver," Mr. Srouji said. "And if they don't—bad things happen, alright?"
Apple has also acquired several Israeli companies over the years, including PrimeSense, which developed the original Kinect sensor for Xbox. PrimeSense's 3D sensing tech is believed to be at the core of Face ID on the iPhone X.
Apple later scooped up Israeli startup LinX, whose dual-lens camera technologies are likely used in the latest iPhone models. It also bought Israeli flash memory firm Anobit Technologies and facial recognition startup RealFace.
Srouji added that Face ID is the fastest and most secure facial recognition system in the industry. He also said 3D masks shouldn't be able to spoof Face ID, although a questionable video may have proved otherwise just days later.
"When Apple delivers Face ID, we deliver it in the fastest, smartest, and most secure way," he said.

"If I want to spoof and create some 3D model mask of your face—it shouldn't work. When Apple does it you know it's going to be the most secure, reliable and fastest, and if it doesn't work there is a reason. The other thing about Face ID is that actually, we learn. We learn to adapt—if you grow a beard, if you have sunglasses, if you have eyeglasses, a hat—it works."
Full Interview: Silicon is "Unforgiving," Says Apple's Chip Chief Johny Srouji
Note: Due to the political nature of the discussion regarding this topic, the discussion thread is located in our Politics, Religion, Social Issues forum. All forum members and site visitors are welcome to read and follow the thread, but posting is limited to forum members with at least 100 posts.