Apple Confirms Acquisition of 3D Body Sensing Firm PrimeSense
Apple has confirmed its acquisition of Israeli 3D body sensing firm PrimeSense, reports AllThingsD. The move comes after months of speculation, as Apple was first reported in July to be looking to acquire the firm behind the original 3D body sensing technology used by Microsoft for its Kinect platform. The negotiations gained notoriety again earlier this month as Apple was said to be on the verge of a deal, agreeing to purchase PrimeSense for approximately $345 million, but was held up due to a final legal issue.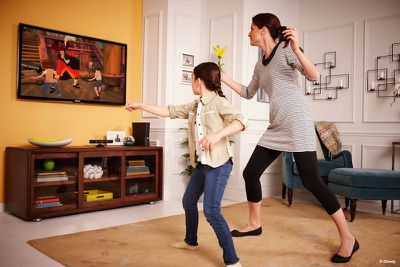 Apple spokeswoman Kristin Huguet confirmed the PrimeSense deal with the boilerplate comment the company typically provides when news of one of its acquisitions leaks: "Apple buys smaller technology companies from time to time, and we generally do not discuss our purpose or plans."
The report also notes that while PrimeSense became known for developing Microsoft's first-generation Kinect sensor, Microsoft has since deployed its own homegrown sensor technology for the current generation Kinect, which currently ships with the Xbox One.
Apple has expressed interest in Kinect-like motion control of such products as appliances and vehicle instrumentation, but the main area where the company has been rumored to be using the technology is in television. Reports have indicated that Apple is looking at Kinect-like motion control for its future television set, although the project is said to be seeing continuing delays due to difficult content negotiations with Apple shifting its near-term focus to wearables such as the "iWatch."