4K Apple TV Could Feature A10X Fusion Chip and 3GB of RAM
Apple's upcoming fifth-generation 4K Apple TV will be powered by an A10X Fusion chip and 3GB of RAM, according to details unearthed in the device's firmware.
Developer Steve Troughton-Smith made the claim this morning in a tweet, after going through code in the final software builds that were at the center of a major Apple leak over the weekend.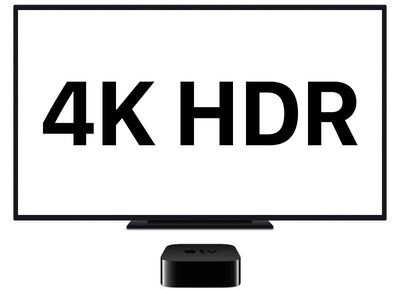 Apple's current fourth-generation Apple TV, originally released in 2015, runs on an A8 chip coupled with 2GB of RAM. But the boost in performance provided by the A10 series – which also powers the latest iPad Pro models – suggests Apple could see a bigger role for its next set-top box, possibly expanding beyond 4K content.
On the other hand, Troughton-Smith believes Apple may have chosen the A10X Fusion processor to play 4K content at 60 frames per second, which would make sense given that the iPhone X is expected to record 4K video at 60fps.
Even if that is the primary reason for including such a powerful chip in the next Apple TV, users can expect significant performance gains across the board, while tvOS game developers will be rubbing their hands together at the prospect of leveraging the processor's power to create immersive 3D experiences to rival modern console titles.
…I guess three cores would make it the A10X Fusion. Correction! — Steve T-S (@stroughtonsmith) September 11, 2017
The 3GB of RAM would bring the extra working memory needed to stream 4K HDR content, which is expected to become available both in the
iTunes Store
and from third-party content providers, but the additional RAM may also factor into any role the Apple TV has in Apple's augmented reality future plans.
The ARKit developer framework is already turning out to be a major feature of Apple's upcoming iPhone 8 and iPhone X devices, which are set to be announced on Tuesday alongside a new Apple TV and Apple Watch, during a media event at the Steve Jobs Theater in Apple Park, Cupertino. Several details about Apple's iPhone X have already been found in the iOS 11 GM, including information on Face ID setup, Animoji, the split status bar, the A11 processor, and the device's design.