Four More TV Execs Join Apple's Video Content Team
Four additional veteran executives from the television industry are joining Apple's video content team, according to a new report from Variety.
Former head of current programming at Sony Pictures Kim Rozenfeld is joining Apple as its future head of programming and lead executive on documentary series development. Apple has thus far purchased several music-related documentaries that have aired on Apple Music, including Kygo: Stole the Show and Can't Stop, Won't Stop: A Bad Boy Story.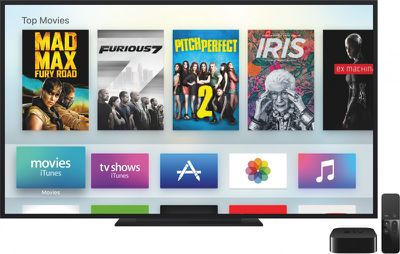 Rozenfeld formerly worked with Zack Van Amburg and Jamie Erlicht, two Sony Pictures Television executives who joined Apple in June to lead Apple's video programming efforts. Erlicht and Amburg have produced popular shows like Breaking Bad, Better Call Saul, The Crown, and more.
Two additional former Sony employees are joining the video team as development executives. Both Max Aronson and Ali Woodruff also worked with Amburg and Erlicht and will report to the duo at Apple. Aronson previously served as VP of drama development at Sony Pictures Television, while Woodruff was the director of creative affairs.
Rita Cooper Lee, who formerly worked as the WGN America head of publicity is joining Apple to lead communications for the video content unit, and she will report directly to Tom Neumayr. Lee is the second employee to join Apple from WGN America. Former president and general manager of WGN America Matt Cherniss joined Apple earlier in August to help oversee the development of the video unit.
Apple is picking up a lot of talent in the video and television area as it experiments with original content as a way to promote its Apple Music service. The company has launched two shows so far, including Planet of the Apps, a series about app developers pitching ideas to investors, and Carpool Karaoke, a music-based show developed from the Carpool Karaoke segment on The Late Late Show with James Corden.
While Apple's first two shows have been reality shows, the company is said to have bigger content ambitions, with rumors suggesting Apple is pursing deals with A-list talent to create a roster of shows on par with Netflix and Amazon.
Recent rumors suggest Apple is bidding on a "high-profile drama" starring Jennifer Aniston and Reese Witherspoon and aiming to get the film distribution rights for the James Bond film franchise.