Apple Adds to Video Team With Hire of Former WGN America Head
Former president and general manager of WGN America and Tribune Studios Matt Cherniss has jointed Apple to help oversee the development of the company's worldwide video unit, reports Variety.
Cherniss will serve under Jamie Erlicht and Zack Van Amburg, two former Sony executives who joined Apple earlier this year to lead Apple's video programming efforts on a worldwide scale. Erlicht and Amburg report to senior vice president of internet software and services Eddy Cue.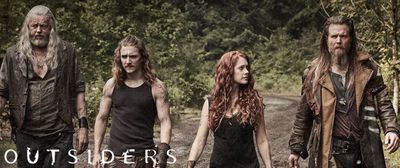 Back in June, Cherniss stepped down from his role as president at WGN America and Tribune Studios after Tribune was acquired by Sinclair Broadcast Group. Cherniss led WGN's own push into original content and away from re-runs, overseeing the launch of shows like "Salem," "Outsiders," "Underground," and "Manhattan," so he's well-positioned to help Apple make a deeper dive into original programming.
With the addition of Cherniss, Apple has a solid team, as its former two hires, Erlicht and Amburg, helped produce shows like "Breaking Bad," "Better Call Saul," and "The Crown."
Over the course of the last several months, Apple has been experimenting with original content as a way to promote its Apple Music service. The company has launched two shows so far, including "Planet of the Apps," a series about app developers pitching ideas to investors, and "Carpool Karaoke," a music-based show developed from the Carpool Karaoke segment on "The Late Late Show with James Corden."
Apple is said to have bigger ambitions when it comes to original content, though, with rumors suggesting the company is pursuing deals with "triple-A-list" talent to create a roster of shows on par with Netflix and Amazon.