Apple Looking to Purchase 'James Bond' Film Distribution Rights
As its hunt for original television and film content heats up, Apple is now reportedly looking to land film distribution rights to the James Bond film franchise (via The Hollywood Reporter). Warner Bros. is said to be the front contender, but Apple and fellow tech company Amazon are both in "hot pursuit" of the spy series.
Sony's distribution rights for James Bond films ended with the release of the latest entry, 2015's Spectre, leading to multiple studios and companies vying for the rights. Sources close to the deal said that Apple and Amazon are willing to spend "in the same ballpark" as Warner Bros, "if not much more," in order to beef up their respective streaming businesses. Besides these companies, Universal and Fox are also pursuing the rights to the franchise.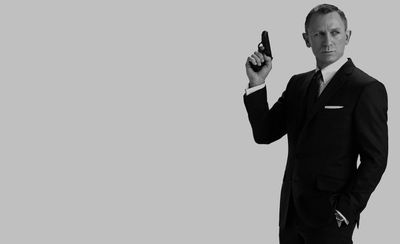 The deal is said to include the streaming rights to the entire James Bond film back catalogue, and potentially even "the future of the franchise." In recent James Bond news, Daniel Craig
confirmed
he'll be back to play the titular character in future movies.
But the emergence of Apple — which is considered such a viable competitor that Warners is now pressing MGM hard to close a deal — and Amazon shows that the digital giants consider Bond one of the last untapped brands (like a Marvel, Pixar or Lucasfilm) that could act as a game-changer in the content space. Apple's and Amazon's inclusion in the chase would indicate that more is on the table than film rights, including the future of the franchise if MGM will sell or license out for the right price.
Newly hired Apple executives Zack Van Amburg and Jamie Erlicht are said to be spearheading the effort to acquire the James Bond franchise on Apple's behalf. Those close to the deal estimate that the property could be worth somewhere between $2 billion and $5 billion.