iPhone 7 Facing Supply Shortages as Production Ramps Up Ahead of Launch
Following tradition, a new report out of Apple's supply chain is hinting that the company "may need to contend with a supply shortage" for the iPhone 7 and iPhone 7 Plus, citing vague issues with "faulty components" as the central problem (via Nikkei). Similar stories have emerged before the launch of the new iPhone nearly every year, stemming from Apple's annual late-summer production ramp-up ahead of the September iPhone reveal.

"If Apple sticks to its launch schedule from last year, there may not be enough supply at the beginning, as some suppliers are still trying to fix low yield rates of their components," an industry source familiar with the issue said.
Apple is said to be staying close to its launch schedule from last year, which could lead to low supply "during the first round of the rollout," resulting in low yield rates, higher costs for manufacturers, and subsequently less volume to deliver to customers. Yuanta Investment Consulting analyst Jeff Pu believes total iPhone 7 builds to be 10 million less than that of the iPhone 6s last year.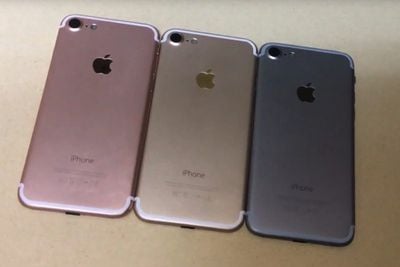 Pu cut his forecasts for iPhone production to 114 million from 120 million, including both new and old models, in the July-December period, due to defects in the waterproof speaker and dual-camera module, which have yet to be resolved.

"We estimate total iPhone 7 builds to be 74 (million) in 2H16F, compared to 84 (million) for iPhone 6s in 2H15. Together with pricing pressure, we expect most Apple food chain suppliers to see (year-on-year) revenue decline for the rest of the year," Pu wrote in a note dated Aug. 23.

Continuing the usual doom-and-gloom sentiment regarding Apple's 2016 iPhone sales, the new report points to "weakening demand" for the iPhone 7 and iPhone 7 Plus as a contribution to manufacturing numbers falling as well. Apple's own orders are said to be "conservative" this year compared to years past, with individual components dropping precipitously year-over-year. According to various sources, core processor chips "may drop up to 15 percent," and panel orders "are dropping around 20 percent," both compared with the company's 2015 supply chain orders.
Although it's true that the iPhone 7 will be a modest update on the iPhone 6s, like every model before it, the 2016 iPhone is expected to see a heavy influx of pre-orders the day it goes live on Apple's website, currently rumored for September 9. Users will then have to wait a few weeks to get their hands on the smartphone, with a launch either on September 16 or September 23.