Apple is widely expected to introduce its first iPhone with an OLED display later this year, after a decade of using solely LCD technology.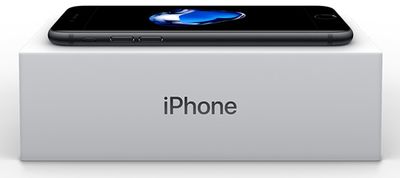 Earlier reports peg Samsung as the exclusive supplier of OLED displays for the high-end smartphone, as the only company that can reliably produce both the quantity and quality of panels that Apple demands.
That could change within a few years, however, as Apple has decided to invest 3 trillion won/$2.67 billion in LG's OLED production for smartphones, according to The Investor, citing a Korea Economic Daily newspaper report.
Apple will reportedly make the investment as advance payment for the planned OLED display supplies from the Korean display maker. The iPhone maker is said to secure 45,000 panels per month for future iPhones from 2019.
Apple always aims to diversify its supply chain in order to secure lower prices and reduce the risk of relying on one supplier, so it's easy to see why the iPhone maker appears to be willing to help LG ramp up OLED display production.
Reports about Apple's potential investment first surfaced earlier this month, after the companies allegedly tentatively agreed upon the investment plans, and it now appears that a deal has been or is nearly finalized.
LG is likely to build a production line dedicated to iPhone orders only, as part of its agreement with Apple, according to The Investor.
It is frequently rumored that Apple will introduce a trio of new iPhone models later this year, including iterative iPhone 7s and iPhone 7s Plus models with LCDs and the so-called "iPhone 8" or "iPhone X" with an OLED display.
Rumors suggest Apple could switch to OLED displays for its entire iPhone lineup by 2019, potentially lining up nicely with LG's production readiness.