For over a decade, Apple has offered an annual Back to School promotion, offering higher education students, parents of higher education students, and educators incentives, such as a free pair of Beats headphones or an Apple Store gift card valued up to $100, with the purchase of a qualifying Mac, iPhone, or iPad.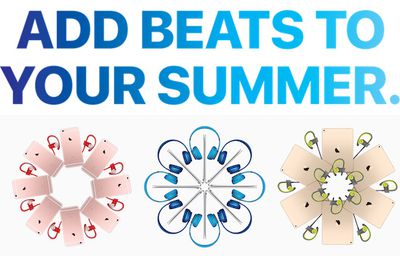 We've been receiving questions about the Back to School promotion for a few weeks now, but there's still no sign of an imminent launch. Some have wondered whether Apple is canceling the program entirely, but it's too early to say, as there are still several weeks remaining before students begin returning to classrooms.
Since 2006, Apple has launched its Back to School promotion in the United States and Canada as early as May 25, and as late as July 23. The promotion is usually extended to several European countries such as France, Germany, and Italy on either the same day, or no more than a few weeks later.
These have been the exact kickoff dates each year for North America:
2016: June 2

2015: July 23

2014: July 1

2013: July 2

2012: June 11

2011: June 16

2010: May 25

2009: May 27

2008: June 3

2007: June 5

2006: June 4
Apple's Back to School promotion is highly anticipated because it's one of the few times a year that Apple offers deals to customers, and many hold off on summer purchases until the event begins. Apple offered free Beats headphones in 2016 and 2015, free Apple Store gift cards in 2014, and free iTunes gift cards in 2013.
Apple launched a Back to Uni promotion in Australia and New Zealand in February, offering a free Apple Store gift card valued between $70 and $100 with the purchase of a qualifying new Mac or iPad Pro.
The Back to Uni promotion in Australia and New Zealand can sometimes foreshadow what Apple plans to offer in other countries, but not always. In 2015, for example, Apple offered an Apple Store gift card worth up to $100 in Australia and New Zealand, but the deal was free Beats headphones in the United States.