Apple's Latest Transparency Report Shows Spike in U.S. Government Data Requests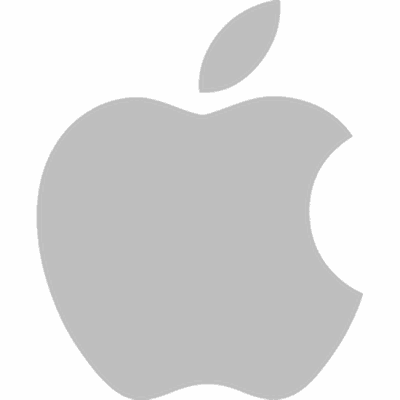 Apple last night released its latest transparency report [PDF] outlining government data requests from July 1 to December 31, 2016. According to the data, which features several new request categories, Apple is making an effort to be as clear as possible about the types of information governments around the world have asked for. Apple's report is the most detailed report the company has produced yet.
Worldwide, Apple received 30,184 device requests, covering 151,105 devices. Apple provided data for 21,737 device requests, which equates to a 72 percent response rate. In the U.S. specifically, Apple responded to 3,335 requests out of 4,268 (78 percent). According to Apple, device-based requests cover fraud investigations as well as customers who have asked law enforcement to help locate lost or stolen devices.
Apple received 2,392 financial identifier requests worldwide, covering 21,249 devices. Apple provided information for 1,821 of the requests, which are related to cases where law enforcement officials are working on behalf of customers who have asked for help with fraudulent credit card activity.
When it comes to worldwide government account requests, Apple received 2,231, rejecting 175 of those, and providing no data for 471. Non-content data was provided for 1,350 requests, and content was offered up in 410 cases. A total of 8,880 accounts were affected.
In the United States, Apple says it received between 5750 and 5999 National Security Requests under FISA and National Security Letters, which affected 4750 to 4999 accounts. Apple is not allowed to provide specific numbers, but offers up the narrowest range permissible by law.


U.S. National Security requests increased significantly in the second half of 2016 compared to the first half of the year. In its first 2016 transparency report, Apple said it received 2750 to 2999 National Security orders affecting 2000 to 2249 accounts.
According to the data, Apple also received one "declassified" National Security Letter from the FBI. National Security Letters are traditionally kept secret via a gag order that prevents companies from sharing information about them, but following the USA Freedom Act, the rules have been loosened and tech companies are now able to publish National Security Letters when declassified. Apple is able to publish the content of the letter, but has not done so.
Apple's data is broken down into multiple additional categories, covering government requests for emergencies such as missing children, account deletion/restriction requests, and account preservation requests, all of which can be viewed directly in the report. The company also provides more information on government account requests by legal process type, including search warrant, wiretap orders, subpoenas, pen register/trap and trace orders, and other types of court orders.
Note: Due to the political nature of the discussion regarding this topic, the discussion thread is located in our Politics, Religion, Social Issues forum. All forum members and site visitors are welcome to read and follow the thread, but posting is limited to forum members with at least 100 posts.