Nikkei Now Agrees 'iPhone 8' Will Have Larger 5.8-Inch OLED Display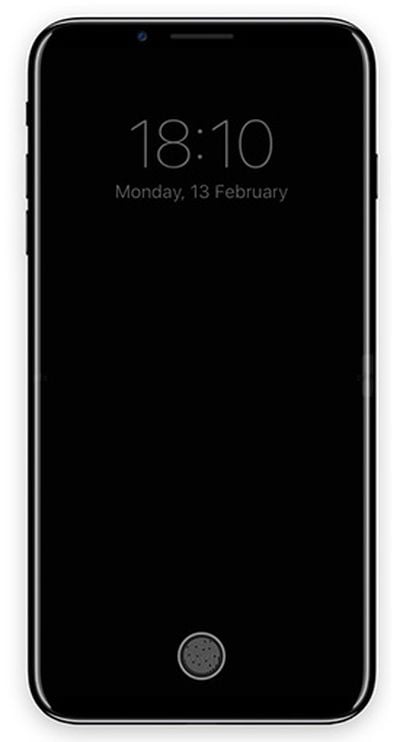 Apple will launch three new iPhone models in the fall, including one with a 5.8-inch OLED display and two with LCD displays, according to Nikkei Asian Review.
While this is a rumor we have heard several times already, the Japanese website previously said Apple would launch a 5-inch iPhone—not 5.8 inches—in 2017.
The relevant bit from today's report:
The upcoming iPhone, to be launched this fall, will come in three configurations -- two with liquid crystal displays and one with a 5.8-inch organic light-emitting diode display.
Here's what it reported last October:
"Apple has tentatively decided that all the 5.5-inch, 5-inch and 4.7-inch models will have glass backs, departing from metal casings adopted by current iPhones, and Biel and Lens are likely to be providing all the glass backs for the new iPhones next year," the source said.
5.8 inches is now the widely agreed upon screen size for Apple's first iPhone with an OLED display, but there is likely a reasonable explanation as to why Nikkei and two other reports suggested the model would have a 5-inch display.
Namely, KGI Securities analyst Ming-Chi Kuo said while the so-called "iPhone 8" will indeed have a 5.8-inch display, the primary area will actually be 5.15 inches, while the rest of the space will be reserved for a wide row of virtual buttons. Kuo also said the device's physical dimensions will likely be similar to a 4.7-inch iPhone.
Given the size variation between the OLED panel, display area, and physical dimensions rumored, it remains unclear if Apple will officially categorize the "iPhone 8" as 5.1 inches, 5.2 inches, 5.8 inches, or a different size.
Apple is expected to remove the Home button to make room for the larger display without significantly increasing the device's overall footprint. The bezels surrounding the display are also expected to be removed, although a very slim top bezel could remain to house the front-facing camera and earpiece cutout.
While some reports have suggested Touch ID may be entirely replaced with biometric technologies such as iris or facial recognition or even ultrasound, Apple has filed a patent for a fingerprint sensor embedded underneath a touchscreen. Apple also has a patent for integrating the ambient light sensor into the display.
The much-rumored 5.8-inch iPhone, which has also been coined the "iPhone Pro" or "iPhone X" in honor of the smartphone's tenth anniversary this year, could cost upwards of $1,000 in the United States. It is expected to be announced in September alongside updated 4.7-inch and 5.5-inch models.