Chinese Consumer Group Complains of Spontaneous iPhone 6 Fires, but Apple Blames 'Physical Damage'
As Apple's iPhone 6s is facing scrutiny in China over a battery issue that causes unexpected shutdowns, a Chinese consumer group has complained of a separate problem with the iPhone 6 - spontaneous battery fires.
According to the The Wall Street Journal, the Shanghai Consumer Council says it received eight reports from Chinese users claiming their smartphones spontaneously caught on fire, but Apple inspected the devices and says "external physical damage" is to blame.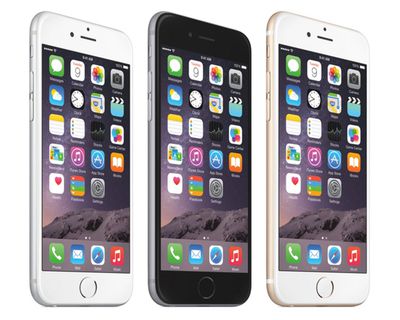 Apple said it analyzed the affected phones and found that the fires followed "external physical damage." The company encouraged customers with issues to visit an Apple store or contact company support.

"We appreciate that customers are more concerned than ever about the performance and safety of batteries in their mobile devices," Apple said in a statement.
Given that the iPhone 6 has been available since 2014 and there have been a limited number of report about device fires, Apple's physical damage explanation rings true. With the Samsung Galaxy Note 7, which had a true faulty part leading to fires, reports from around the world started flooding in just weeks after the device was released.
Complaints from Chinese consumer groups over iPhone 6s battery problems led Apple to introduce a repair program for iPhone 6s devices that unexpectedly shut down, and Apple has gone out of its way in China to explain the issue and assure customers that it is not safety related.
Apple's repair program will see it providing new batteries to customers with iPhone 6s devices primarily manufactured between September and October of 2015. Just today, Apple expanded the repair program to encompass a small number of customers "outside of the affected range" who are also experiencing shutdowns.
On its Chinese site, Apple explained that the iPhone 6s shutdown issue was caused by exposure to "controlled ambient air" during the manufacturing process, which caused the battery to degrade faster than a normal battery.
Next week, Apple plans to introduce a diagnostic tool that will allow it to gather information and better manage battery performance levels to prevent shutdowns. With iOS 10.2 nearly ready to launch, it's likely the diagnostic capability will be included in that update.
As Apple's third largest market after the United States and Europe, China has become increasingly important to Apple over the last several years. Apple has made an effort to introduce a number of retail stores in the country, and it has made a $1 billion investment in Chinese ride-sharing company Didi Chuxing.
Despite its efforts, Apple has struggled in China. In Apple's third quarter earnings report, revenue in China was down 33 percent year over year, dropping from $13 billion in 3Q 2015 to $8.9 billion in 3Q 2016.
Chinese officials have said Apple is "too deeply established in the country's core industries," and along with recent trouble over its iPhones, Apple has also struggled with its iTunes Movie and iBooks Store in China, which were shut down by Chinese administrators in April.