Apple Says iPhone 6s Shutdowns Result of Manufacturing Issue Causing Batteries to Degrade Faster
Apple has posted a message on its Chinese website to address unexpected battery shutdowns affecting some iPhone 6s models, noting the issue is related to some batteries having been overexposed to "controlled ambient air" during the manufacturing process (via Business Insider).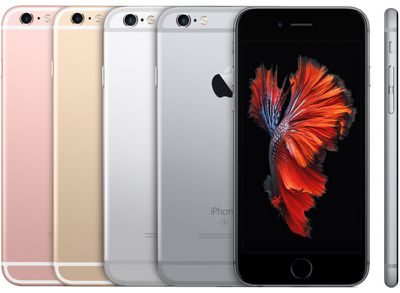 We found that a small number of iPhone 6s devices made in September and October 2015 contained a battery component that was exposed to controlled ambient air longer than it should have been before being assembled into battery packs. As a result, these batteries degrade faster than a normal battery and cause unexpected shutdowns to occur. It's important to note, this is not a safety issue.
Apple added that iPhones are designed to shut down automatically under certain conditions, such as extremely cold temperature. In this case, some iPhone 6s models are shutting down with around 30% battery percentage remaining to protect the device's internal components from low voltage.
Apple said it has investigated other factors that could potentially cause an iPhone to shut down unexpectedly, but it has not identified any new factors. Nevertheless, the company said it will continue to monitor and analyze customer reports. Apple reiterated the battery issues are not a safety concern.
Apple launched a repair program earlier this month offering free battery replacements for affected iPhone 6s models. These devices fall within a limited serial number range manufactured between September 2015 and October 2015. Apple has since launched a tool to check if your serial number is affected.
Apple is also offering refunds to customers who previously paid to have their eligible iPhone 6s battery repaired or replaced. Apple recommends customers experiencing iPhone 6s battery issues visit an Apple Store or an Apple Authorized Service Provider, or contact Apple Support.