Apple Preparing Diagnostic Tool in New iOS Update as iPhone 6s Battery Issue Expands
A few days after issuing a message on its Chinese website regarding the battery shutdown issue plaguing some iPhone 6s users, Apple today added a new message onto the site. The update reiterates on the cause of the issue -- some batteries were exposed to "controlled ambient air" during manufacturing -- while also expanding the scope of the affected range of customers facing the problem.
In the original message, Apple noted that "a small number" of iPhone 6s smartphones made in September and October of 2015 were facing unexpected shutdowns due to their prolonged exposure to controlled ambient air. Now, Apple said that it's discovered a few customers "outside of the affected range" who have also been facing unexpected shutdowns of their iPhone 6s devices.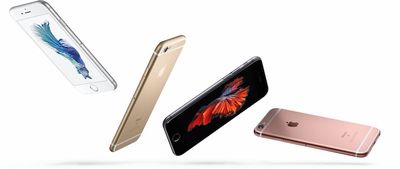 A small number of customers outside of the affected range have also reported an unexpected shutdown. Some of these shutdowns can occur under normal conditions in order for the iPhone to protect its electronics. In an effort to gather more information, we are including additional diagnostic capability in an iOS software update which will be available next week. This will allow us to gather information over the coming weeks which may potentially help us improve the algorithms used to manage battery performance and shutdown. If such improvements can be made, they will be delivered in future software updates.
As it continues to face new issues with the "small number" of affected customers, Apple is preparing an iOS update that it said will introduce an "additional diagnostic capability" so the company can gather information and improve its ability to manage the battery performance levels and untimely shutdowns. The update, presumably iOS 10.2, will be made available sometime next week, and Apple mentioned that if any improvements and solutions are discovered thanks to the diagnostic tool, "they will be delivered in future software updates."
For those who think their iPhone 6s is affected, Apple launched a repair program last month offering free battery replacements for any iPhone 6s manufactured between September and October 2015 which are experiencing shutdowns. There's also a new tool so customers can enter their iPhone's serial number to see if it's eligible for the replacement program.