Jimmy Iovine on the Future of Apple Music: 'We're Building the Right Hybrid'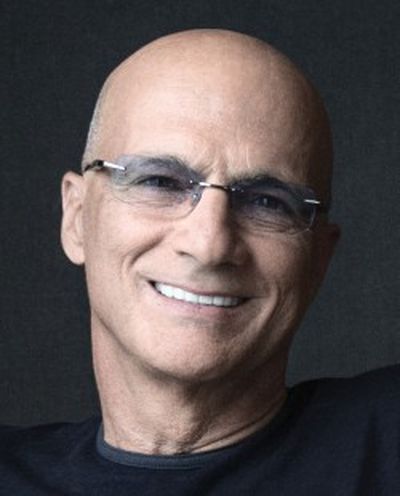 Apple Music executive Jimmy Iovine spoke with Billboard in a wide-ranging interview that was shared this afternoon, where he shared his thoughts on his team, the importance of merging technology and popular culture, and the future of Apple Music.
According to Iovine, Apple is aiming to build a music service that is both "technologically and culturally adept," bridging technology with art and music creation. He declined to share details on what that might look like, but said Apple is aiming for "the right hybrid."
And what we're going to do, what we're doing now that hasn't been revealed yet, is we're building the right hybrid. And we believe it's the right hybrid, and the combination of these things together, we'll build a music service that is technologically and culturally adept.
Iovine's team, many of whom have worked with him on Beats and Beats Music long before the acquisition by Apple, is essential to to the music experience that the Apple Music team is constructing. He had high praise for Larry Jackson, Trent Reznor, Luke Wood, and Eddy Cue. "It took 10 years to develop this team," he said, highlighting their ability to understand the intersection of technology and popular culture. "The people were chosen and understood how to work in both worlds," he said. "This is not something where you can just pluck somebody out of the air."
On further exploring video and film projects, Iovine says Apple is going to do "whatever we believe is great." He went on to explain that Apple is not in the record business and is instead building something that can help labels, artists, and undiscovered artists, describing the effort as an "adjunct to labels and artists."
We're going to do whatever we believe is great. We are going to make a combination of tech and popular culture that is exciting and adept at both areas. So that's what you're starting to see. It's going to have a voice. It's not going to be just a utility -- "Go here and get your music, good luck," or, "We're going to send you a list" -- that's great, but that's not what this is. That's not what this was, anyway.
Apple Music, led by Jimmy Iovine, Eddy Cue, and the rest of the team, has been steadily growing since its 2015 launch. Apple has experimented with using exclusive content and music releases to draw subscribers, and there's a heavy focus on video content. In addition to several Apple-produced music videos and films created in collaboration with artists, Apple is also exploring at least two TV shows, Vital Signs and Carpool Karaoke, that will promote the service.
In another interview with BuzzFeed News in late September, Iovine explained that Apple Music had been a bit too ambitious when it first launched, but that Apple is now hitting its stride and figuring out what works and what doesn't work.
The full interview with Jimmy Iovine, which includes a lot more detail on his team and what it takes to develop a service like Apple Music, can be read over at Billboard.