Dr. Dre's 'Vital Signs' TV Show Will Be Used to Promote Apple Music
Last week, news hit suggesting Apple is in the middle of developing its first original television series, a show called Vital Signs starring Beats co-founder and Apple executive Dr. Dre. Described as a dark semi-autobiographical drama that's heavy on sex and violence, Vital Signs seemed like an odd choice for Apple's first foray into television.
As it turns out, Apple is planning to use Vital Signs as a way to promote Apple Music rather than as a serious move into the television arena. According to sources who spoke to Re/code's Peter Kafka, the show is part of an effort to create video content that's designed to "extend Apple Music."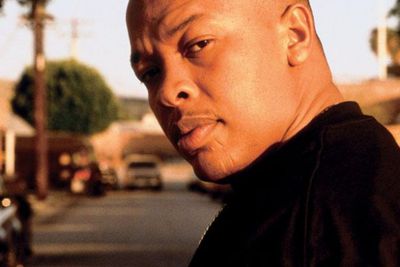 So, again: Is Apple really getting into the TV business? Yes. But also, not really.

The real answer is more modest: Apple has already been financing video content it uses to market Apple Music -- "to extend Apple Music," in the words of an insider. And it's doing that with the Dre show. Full stop.

That's much less exciting than "Apple Is Getting Into TV," but it's more accurate.
While Vital Signs is Apple's first TV show, there were rumors over the summer that the company had produced music videos in-house for several popular songs on Apple Music, including Drake's "Energy," Pharrell's "Freedom," and Eminem's "Phenomenal." Apple also partnered with Taylor Swift to produce her "1989 World Tour LIVE" concert film. Vital Signs appears to be a continuation of Apple's work on original music-oriented content to be shared on Apple Music.
Details on Vital Signs were published by The Hollywood Reporter last Friday, with Apple Music being mentioned at that time as a potential distribution platform. It remains unclear if Vital Signs will also be released via iTunes. The show is said to consist of a series of six 30-minute episodes that reflect at least in part on the life of Dr. Dre. Each episode is said to focus on a "different emotion" and the way Dre's character handles it.
Exclusive video content allows Apple to set itself apart from rival services like Spotify and Tidal, boosting subscriber numbers. Last week, iTunes chief Eddy Cue revealed Apple Music now has a total of 11 million subscribers. Apple reportedly plans to produce more video content for Apple Music, but doesn't have intentions to move into video-making on a larger scale.