Apple May Use OLED Only Briefly Until Micro-LED Displays Are Ready
While several rumors point towards Apple releasing its first iPhone models with OLED displays next year, the head of LCD manufacturer Innolux Wang Jyh-chau believes that OLED is unlikely to fully replace LCD technology in terms of performance-cost ratio and reliability long term, according to DigiTimes.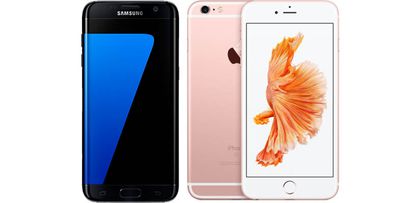 Instead, a new display technology called Micro-LED could eventually replace LCD to become the mainstream display technology, as noted by Innolux vice president and mobile product general manager Yang Hung-wen.
In response to market speculation that Apple will adopt OLED for its new iPhone to be launched in 2017, Innolux vice president and mobile product general manager Yang Hung-wen indicated that in order for product differentiation, Apple is likely to do so but it is uncertain whether it will be on a long-term basis, especially when Apple is developing Micro LED on its own.
Apple reportedly opened a secret laboratory in northern Taiwan last year to develop thinner, lighter, brighter, and more energy-efficient displays for future iOS devices, recruiting talent from local display maker AU Optronics and Qualcomm subsidiary SolLink. The report described the new displays as more advanced versions of LCDs currently used in iPhones, iPads, Macs, and other devices.
A subsequent report said Apple may be developing Micro-LED technology at the factory following its acquisition of Micro-LED company LuxVue Technology in 2014. In December 2013, LuxVue raised $25.2 million in funding to pursue the display technology, and the company also filed several Micro-LED patents. At the time, one of the company's investors said it had "a technical breakthrough in displays."
Micro-LED displays can be thinner and lighter and allow for improved color gamut, increased brightness, and higher resolutions. The panels do not require backlighting like traditional LCD displays, but they can be difficult and expensive to mass produce. Micro LEDs range in size from 1-micron to 100-micron.
Apple currently uses TFT-LCD displays for iPhones, while the Apple Watch is the company's only product with an OLED display. Rumors suggest the Apple Watch may gain a Micro-LED display itself as early as the second half of 2017, likely because the device's small size makes it suitable for testing new display technologies ahead of larger devices like the iPhone and iPad.
Today's report ultimately means that Apple's rumored switch to OLED display technology next year may only help keep up with the competition in the short term as it works to develop Micro-LED displays. Apple's tenth-anniversary iPhone in 2017 is expected to have glass casing and a 5.8-inch curved OLED display supplied by Samsung. Meanwhile, it has been reported Apple still plans to introduce 4.7-inch and 5.5-inch models with flat LCD displays like the iPhone 6s and iPhone 6s Plus.