Apple Working on Thinner, Brighter Displays at Secret Taiwanese Lab
Apple opened a secret laboratory in northern Taiwan earlier this year to develop thinner, lighter and brighter displays for future Apple devices, according to a new report from Bloomberg. Apple has also been recruiting talent from local display maker AU Optronics Corp. and Qualcomm to work at the new factory.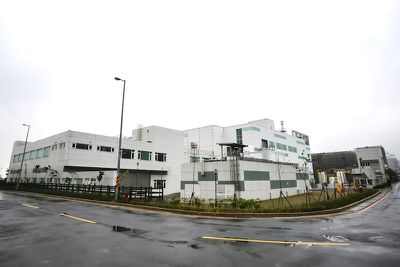 Apple began operating the lab this year as it aims to make products thinner, lighter, brighter and more energy-efficient. Engineers are developing more-advanced versions of the liquid-crystal displays currently used in iPhones, iPads and Mac personal computers, the people said. Apple also is keen to move to organic light-emitting diodes, which are even thinner and don't require a backlight, they said.
The facility, which was owned by Qualcomm, is still being staffed and currently has 50 employees. Apple has listed two job postings for the new Taiwan factory on its careers page. Both jobs require experience working with display technologies.
Bloomberg was able to confirm that the factory is operated by Apple, noting that there was an Apple logo in the receptionist's area and that employees wore Apple ID badges. However, neither Apple nor any of the employees commented on what was being worked on inside the facility.
Last week it was reported that Japan Display was planning to begin mass production of OLED displays for future iPhones in Spring 2018. The joint venture by Hitachi, Sony and Toshiba is reportedly in negotiations with Apple to secure OLED orders for future iPhones.
Last month, KGI Securities analyst Ming-Chi Kuo reported that Apple would not switch to OLED displays for the next three years while Nikkei reported that the Cupertino company planned to make the switch in Spring 2018. Apple supplier Foxconn is preparing to invest in advanced TFT-LCD production lines in China for mass production in 2018. Apple currently uses TFT-LCD displays in its iPhones.
The move would allow Apple to reduce its reliance on suppliers like Sharp, LG, Samsung and Japan Display. Apple has a long history of researching and designing its own components in-house and then outsourcing the manufacturing to suppliers like Foxconn.