Samsung to Capitalize on First OLED-Based iPhone in 2017
Samsung Display will remain the global leader among AMOLED display suppliers over the next few years, with shipments estimated to increase to 560 million units by 2019, according to Taiwan-based DigiTimes Research.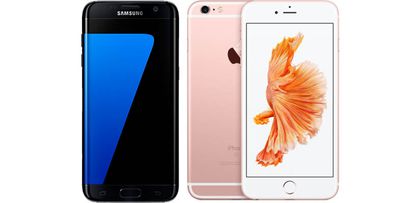 Samsung Electronics, which produces the company's lineup of Android-based Galaxy smartphones, is expected to remain Samsung Display's largest customer over the next few years, with its in-house AMOLED panel demand projected to grow from 239 million units in 2016 to 290 million units in 2019.
Apple is rumored to release its first OLED-based iPhone in 2017, moving away from traditional LCD technology it has used since 2007 for at least one iPhone model. The report estimates that Samsung Display will supply Apple with 40 million AMOLED panels in 2017, 80 million units in 2018, and 120 million units in 2019.
LG Display, AU Optronics, Japan Display, and Foxconn-owned Sharp may also share production of OLED panels for future iPhones.
Earlier this year, DisplayMate found that Samsung's Galaxy S7 makes a compelling case for Apple to switch to OLED display technology. Possible benefits include increased brightness, improved color accuracy, improved screen visibility in bright environments, and more efficient power consumption.
A number of China-based smartphone vendors, including Vivo, Oppo, GiONEE, Huawei, and Lenovo, have also adopted or decided to adopt AMOLED panels in the future, with Samsung Display's combined shipments to them projected to increase from 99 million units in 2016 to 150 million units in 2019.