Apple's New Taiwanese Lab May Focus on OLED and Micro-LED Display Technology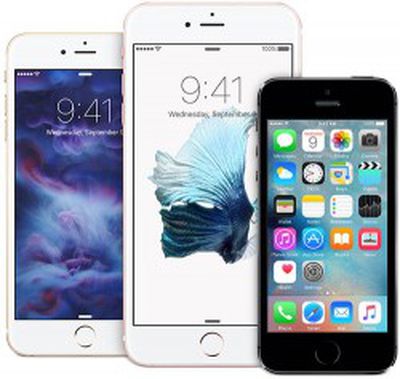 Taiwanese website DigiTimes has published a new report corroborating rumors that Apple is developing flexible OLED technology for future devices, including iPhones and iPads, at its newly discovered factory in northern Taiwan.
The report, citing sources within the Taiwanese supply chain, claims Apple has recruited a team of R&D engineers from local companies including AU Optronics and Qualcomm subsidiary SolLink, echoing a Bloomberg report from earlier this week.
Last month, Japanese website Nikkei reported that Apple plans to switch to OLED displays for iPhones starting in 2018. The report said LG Display and Samsung Electronics will likely share a large portion of the OLED panel production, with LG already planning capacity upgrades for high-volume organic light-emitting diode production.
Apple's current LCD supplier Japan Display is also reportedly in negotiations with Apple about securing OLED orders for future iPhones, in an effort to compete with LG and Samsung. The joint venture between Hitachi, Sony and Toshiba reportedly plans to begin mass production of OLED panels in early 2018.
KGI Securities analyst Ming-Chi Kuo believes Apple will continue using TFT-LCD display technology for iPhones for at least the next three years, lining up with the 2018 timeframe claimed by other reports. Kuo also said Apple manufacturer Foxconn is preparing to invest in advanced TFT-LCD production lines for mass production in 2018.
While multiple reports suggest Apple is moving towards OLED displays for iPhones, including DigiTimes, the Taiwanese website shared a second report claiming Apple may focus on micro-LED technology at its secretive Taiwanese factory. The report does not specify if the technology would be used for iPhones or other future devices.
Micro-LED displays eliminate the need for backlighting unlike traditional LCDs, and allow for improved color gamut in addition to higher resolution. However, the technology suffers from low yields when used in a TFT manufacturing process and therefore is difficult to mass produce. […]

However, it is still too early to know whether Apple plans to use micro-LED displays for existing or new applications. Apple is showing signs of moving toward OLED for most of its small- to medium-size products as early as 2017-2018 based on emerging developments in the display industry.
Apple acquired micro-LED display maker LuxVue Technology in 2014. Back in December of 2013, LuxVue raised $25.2 million in funding to pursue the display technology, and the company also filed several patents on micro-LEDs. At the time, one of LuxVue's investors said the company had "a technical breakthrough in displays."
OLED displays generally have brighter colors and deeper blacks, and no backlight increases power efficiency, but the panels can also have shorter lifespans and higher manufacturing costs compared to LCD technology. Apple has reportedly been "consulting with display makers" about OLED technology to eliminate potential drawbacks.
Samsung's flagship lineup of Galaxy smartphones have long used AMOLED displays, but iPhones have stuck to various LCD technologies since the original model launched in 2007. The first and only Apple product to feature OLED display technology is the Apple Watch, but the 1.5-inch to 1.7-inch screen is only a fraction of the size of the 4.7-inch iPhone 6s and 5.5-inch iPhone 6s Plus.