Apple Watch May Switch to Micro-LED Display in Mid 2017 or Later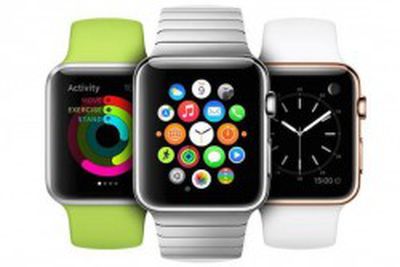 Apple may switch to micro-LED displays for the Apple Watch in the second half of 2017 at the earliest, moving away from the current OLED technology used, according to supply chain sources for Taiwanese website DigiTimes.
The timeline suggests that the much-rumored Apple Watch 2 lineup expected to debut in the second half of 2016 will continue to have OLED displays, with the move towards micro-LED panels liking occurring in tandem with the tentatively named Apple Watch 3.
Micro-LED displays can be thinner and lighter and allow for improved color gamut, increased brightness, and higher resolutions. The panels do not require backlighting like traditional LCD displays, but they can be difficult and expensive to mass produce. Micro LEDs range in size from 1-micron to 100-micron.
Earlier this year, KGI Securities analyst Ming-Chi Kuo said the Apple Watch 2 will mainly feature internal improvements, with more significant form factor design changes not occurring until 2017. By then, the switch to micro-LED panels and other technological advances could allow for a thinner Apple Watch.
Apple acquired micro-LED display maker LuxVue Technology in 2014, and one of the company's investors at the time said it had "a technical breakthrough in displays." LuxVue holds multiple micro-LED-related patents and, in 2013, it raised $25.2 million in funding to pursue the technology.
Apple also opened a facility in northern Taiwan last year, where it is believed to be focusing on micro-LED technology.
The current Apple Watch is the only Apple product with an OLED display due to its small size. The company continues to use LCD technology based on a TFT manufacturing process for iPhones, but widespread rumors suggest Apple will release its first OLED-based iPhone as early as September 2017.