Along with expanding its free Beats promotion to Europe, Apple has quietly changed its education incentives for students in the United Kingdom.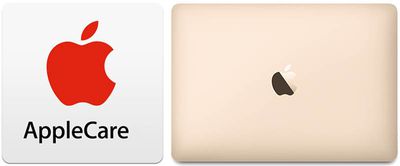 As of this week, Apple's online higher education store in the U.K. now offers up to 10 percent off Macs and other qualifying purchases, whereas the discount was previously up to 15 percent off. The base model 13-inch MacBook Pro now costs £898.80 for students and £999 otherwise, amounting to roughly 10 percent off.
Apple also no longer includes three years of complimentary AppleCare with Macs, with one year of phone support, and instead offers students 50 percent off the protection plan. AppleCare for the MacBook, MacBook Air, and 13-inch MacBook Pro, for example, is now £99.63 for students and £199 otherwise.
The changes mean that a student purchasing a new 13-inch MacBook Pro with AppleCare, for example, will now be required to pay £150 or more extra. The free Beats Solo2 Wireless On-Ear Headphones included with a qualifying Mac purchase retail for £269.95, so the difference amounts to around £100 to £120.
Apple's higher education store in the U.K. is now closer in line with the U.S., Canada, and elsewhere, where Apple has offered students up to 10 percent off with no AppleCare included for several years. It remains unclear if the changes are permanent, or only for the duration of the free Beats promotion in Europe.
Update: To clarify, Apple only offered three years of complimentary AppleCare for Mac purchases made through its online higher education store in the U.K. Physical retail stores only offered AppleCare at a discount of up to 75 percent off.