iPhone 7 Series Said to Have 32GB, 128GB, and 256GB Storage Options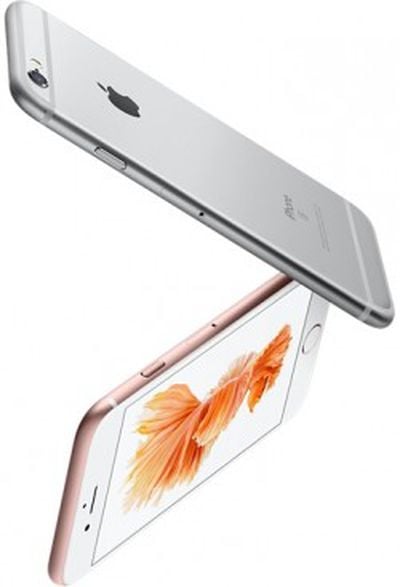 Following a recent report claiming the iPhone 7 will ship with at least 32GB base storage, with Apple dropping the infamous 16GB model, research firm TrendForce adds that the mid-tier 64GB storage option may be replaced with 128GB alongside a new 256GB version at the high end of the lineup.
Apple is likely to make changes to the storage options for iPhone 7. The 64GB version, which has been the most popular option in previous generations, may be discontinued and replaced by the 128GB version, though this decision has yet to be finalized. On the other hand, Apple is certain to raise the maximum storage option to 256GB so that iPhone 7 will have the highest NAND Flash density of the entire series.
The new storage options would henceforth be 32GB, 128GB, and 256GB, although the report does not make it entirely clear if the 256GB version will be exclusive to the 5.5-inch iPhone 7 Plus or also available for the 4.7-inch model. The current storage options for both the iPhone 6s and iPhone 6s Plus include 16GB, 64GB, and 128GB.
Earlier this year, Chinese website MyDrivers said the iPhone 7 Plus may exclusively feature 256GB storage and a 12.7 percent larger 3,100 mAh battery. In terms of credibility, the website did accurately report on the iPhone SE's 1,624 mAh battery and 2GB of RAM before Apple launched the 4-inch smartphone.
The remainder of the report corroborates other well-known rumors, including a dual-lens camera and 3GB of LPDDR4 RAM being exclusive to the 5.5-inch model. The 4.7-inch model is expected to retain a single-lens camera and 2GB of RAM. No major display upgrades are expected until Apple switches to OLED in 2017.
Recent rumors suggest the iPhone 7 and iPhone 7 Plus will share a design similar to the iPhone 6s series, sans a 3.5mm headphone jack, with more significant changes coming to the 2017 iPhone. This year's new features could include a faster A10 chip, waterproofing, repositioned antenna bands, faster LTE and Wi-Fi chips, and more.
Update: TrendForce has clarified for MacRumors that the 256 GB high-end capacity is only confirmed for the iPhone 7 Plus model. The storage capacity for the smaller iPhone 7 is yet to be determined.